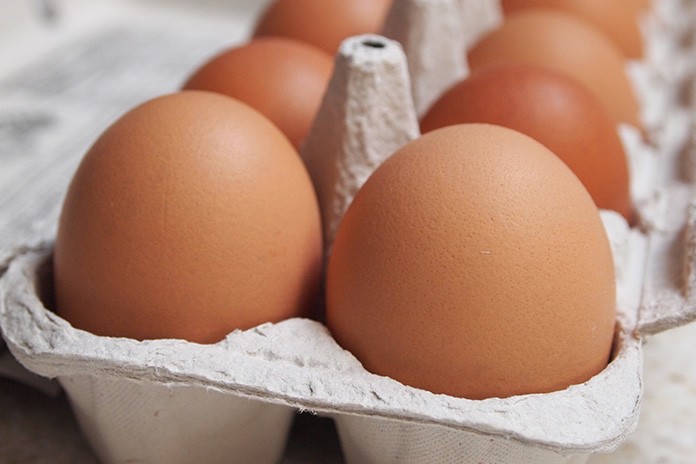 The IEC Global Leadership Conference in Kuala Lumpur was held from the 18th to 22nd September 2016 attracting over 360 delegates from the egg industry, representing 44 countries globally focusing on future trend in the egg marketing.
This year the IEC Global Leadership Conference featured a wealth of industry leaders, who provided stimulating views on key topics such as: successful egg marketing, research updates on eggs in human nutrition, the role of egg products, disease control, industry-focused discussion and marketing workshops, the role of the G20 countries in global egg production and trade, as well as individual country and regional egg processing regional reports.
Introduced to the IEC Global Leadership Conference Programme in Kuala Lumpur was the Industry Viewpoint; a series of succinct reports on marketing and ways to increase egg consumption and production issues addressed to improve on-farm safety programmes and feed sustainability and profit. This segment not only provided insightful information from the speakers but also served well to spark discussions and viewpoints from the delegates.
The future of the egg marketing
Dr. David Bosshart presented the vision with a discussion on the "Impact of digital media on food purchasing". He stressed on the important role that digital media plays in the way consumers are being influenced. Digital media is playing a pivotal role in the vision of the future. This is a visual age and pictures say a thousand words. Pictures of food are, in fact, being shared globally via social media to the point of being an influencing tool. Consumers are recording every experience, which they upload and share digitally. This creates a feedback loop that increases both the value of a product, as well as the value of users' response. This will inevitably influence the future of consumer purchasing habits. Eating has become the new shopping and a revolutionary experience; each time a consumer dines, their photos tell a story through digital media.
Efficiency in time, faster lifecycles and innovations also play key roles in food purchasing. Dr. Bosshart believes there has to be a mind shift in retail as we adapt to higher consumer expectations; we should listen more to customers than listening to data. It is also vital to redefine proximity, improve efficiency and find creative ways to reach consumers because they hold the deciding power.
Bob Langert, VP of sustainability (retired) from McDonalds followed up with a presentation on "Global food trends: Sustainability & Housing systems". He shared his experience on brand protection and meeting customer demands. His presentation focused on three core issues: the ever-changing consumer trends, the importance of sustainability and the vast opportunities that are available.
Mr. Langert stated that changes in corporate policies surrounding sustainability should be a direct response to user demands. The fact is, consumer trends are changing; consumers are becoming more aware and care about where their food comes from, as well as what's in it and how it is processed. The bottom line is that consumers care about sustainability; therefore it is vital for any business to make a positive difference in society by having a shared vision with their consumers.
He emphasized the value of maintaining dialogue with consumers and activists, and encouraged working together with any "adversary" groups to reach a mutual agreement because initial conflict creates opportunity for achieving positive outcomes.
People are the future
The Leadership Lecture entitled "The Future of People in Our Business" provided the delegates with insightful tips on creating a productive employer-employee relationship.
Prof. Dr. Manfred Winterheller stressed on the importance of knowing how to deal with people so that it can contribute to the successful growth of a company.
He described the two types of managers that can affect the workplace in either a positive or negative way. The problem-oriented manager cares for the work directly and personally but does not work well with a team, which results in higher stress levels and limited problem-solving capacity. He stated a manager, who does not work with his team, is no better off than one who has no team.
However, the solution-oriented manager on the other hand, operates on a continuum-based leadership, where there is mutual respect between the leader and the team, and allows the team to carry responsibilities effectively. According to Prof. Winterheller, conversations are also important because they can either focus on people or on problems. Sound leadership communication that facilitates trust and deepens loyalty and enhances achievement, whereas problem-centred communication will ultimately weaken relationships and lead to failure.