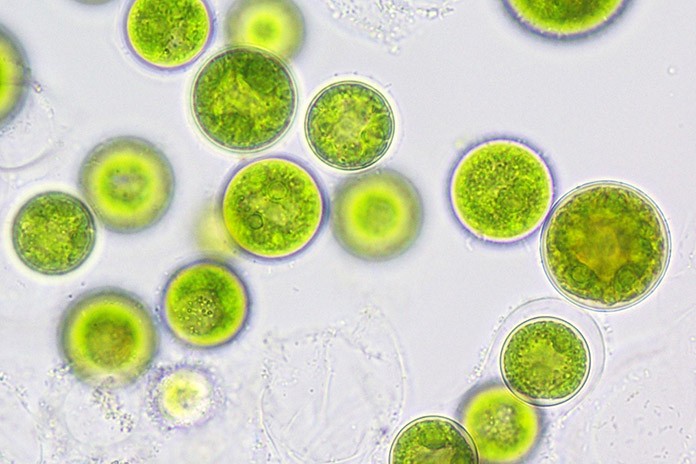 Royal DSM and Evonik announced their intention to establish a joint venture for omega-3 fatty acid products from natural marine algae for animal nutrition.
This breakthrough innovation will, for the first time, enable the production of omega-3 fatty acids for animal nutrition without using fish oil from wild caught fish, a finite resource.
The companies will together build a commercial-scale production facility in the United States. DSM Nutritional Products and Evonik Nutrition & Care will each hold a 50% share in the joint venture and co-own the production facility, which will be built at an existing site of Evonik and is expected to come on stream in 2019. The joint venture plans to invest around US$ 200 million in the facility (USD 100 million by each party over circa 2 years). The set-up of the joint venture, to be named Veramaris and headquartered in The Netherlands, will be finalized subject to regulatory approvals and other customary closing conditions. Evonik's and DSM's highly concentrated algal oil is a high value and pure source that will enable the animal nutrition industry to keep up with the increasing demand for these two essential omega-3 fatty acids without endangering fish stocks, contributing to healthy animal nutrition as well as to the ecological balance and biodiversity of the oceans.
Joint development between DSM and Evonik
The joint venture follows the joint development agreement, signed in July 2015. Under this agreement, Evonik and DSM have jointly worked on the development of products and the manufacturing process and explored opportunities for commercialization. Under the joint development agreement, DSM and Evonik have successfully produced pilot-scale quantities of the algal oil at DSM's production facility in Kingstree, South Carolina (United States). Customers will be able to receive sizeable quantities of the product for market development while the construction of the new manufacturing plant is underway.
The successful product and process development was only possible thanks to the complementary competencies that Evonik and DSM bring to the collaboration: DSM has expertise in the cultivation of marine organisms including algae and long-established biotechnology capabilities in development and operations, whilst Evonik's focus has been on developing industrial biotechnology processes and operating competitively large-scale manufacturing sites for fermentative amino acids.
Just like humans, animals also need their daily intake of essential, long-chain polyunsaturated fatty acids in their diet to ensure healthy growth. As the new algal oil can be applied in feed production in the same way as fish oil, it can easily be introduced by feed producers. DSM and Evonik are also pursuing applications of their algal oil for terrestrial animal species.
Omega-3 fatty acids EPA and DHA Omega-3 fatty acids are a family of polyunsaturated fats, including eicosapentaenoic acid (EPA) and docosahexaenoic acid (DHA). Because they are not produced naturally by the body, omega-3s must be obtained from the diet or through supplementation. A large and growing body of evidence shows that sufficient levels of omega-3 EPA and DHA support brain, eye and heart health in multiple species, including humans. Research suggests that omega-3 EPA and DHA may lower triglyceride levels (lipids) in the blood and may have positive effects on arterial function.