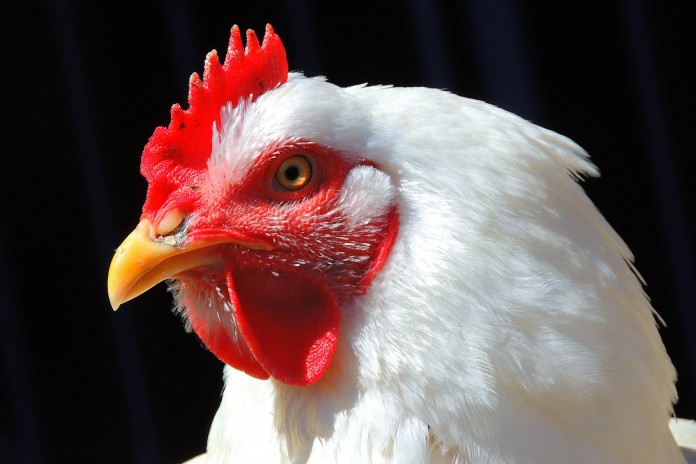 Last June 8th, in Bologna, Italy, in the Research Centers for small species (CRiPS) Department of Agro-Food Sciences and Technologies – University of Bologna, a Technical Seminar on "Phytate and Phytase: The Value Chain of Phytate Destruction" was held by the Poultry Science Association and sponsored by AB VISTA and Garzanti.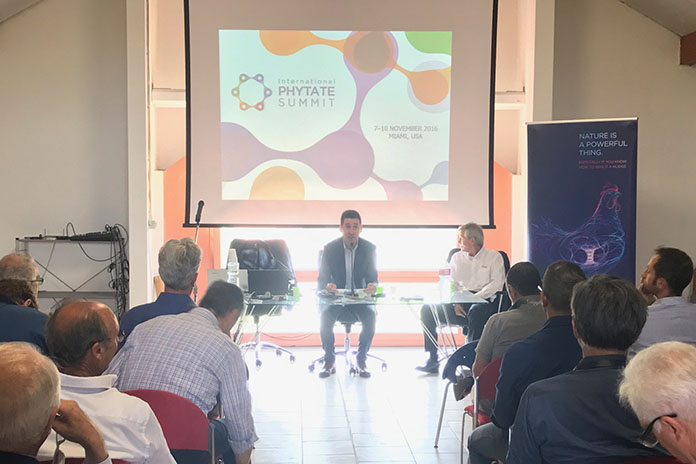 Martino Cassandro, President of the Poultry Science Association opened the Seminar.
Then Dr Markus Rodehutscord, Hohenheim University, Germany, presented an update on phytate degradation patterns in the gastrointestinal tract of broilers and on the minerals interaction and degradation of fats in poultry, highlighting the issue of Phosphorus digestibility testing.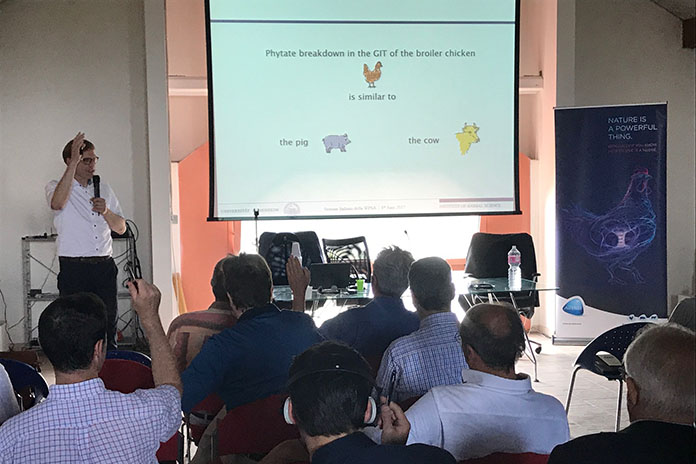 Dr Mike Bedford, AB VISTA Research Director, talked about the Reduction of tetrakisphosphate (IP4) IP6 phytate to trisphosphate (IP3) – or perhaps even lower – which does not remove anti-nutritional properties and its implications for poultry.
AB VISTA is now one of the largest enzyme suppliers furthermore yeast and natural betaine to the global animal nutrition industry. The company invests heavily in research and development and has a growing portfolio of products and services as AuNIR providing valuable tools to poultry, swine, ruminant and aquaculture sectors.
AB VISTA aims to bring a broad knowledge base to the global feed industry through close collaboration with customers and academics, identifying new and exciting opportunities for improved feed and animal performance.