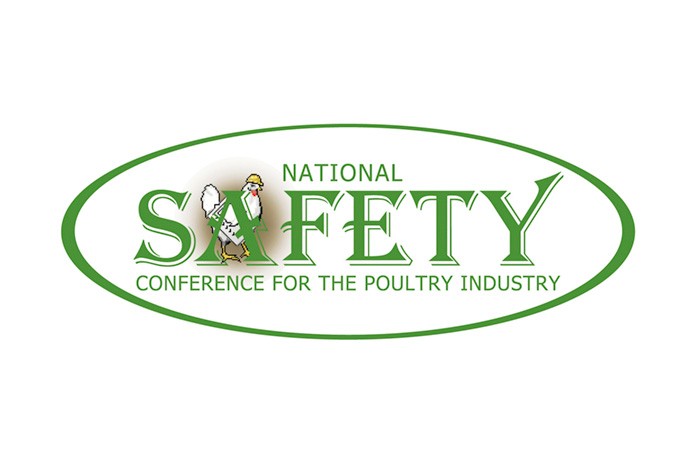 Sponsored by the Georgia Tech Research Institute/ATRP, Georgia Poultry Federation, National Chicken Council, National Turkey Federation and the U.S. Poultry & Egg Association, this year's conference will be held Aug. 15-17, at the Hilton Sandestin Beach Golf Resort & Spa in Destin, Fla.
"The poultry industry has seen an 81 % reduction in workplace illnesses and injuries in the last 20 years. We are proud of what we have accomplished, but we are not at all complacent with that number. As an industry, we are constantly looking for ways to prevent injuries in the workplace, and the National Safety Conference gives industry safety professionals an opportunity to learn from each other," said Paul Pressley, executive vice president of industry programs for USPOULTRY.
Program topics include the Regional Emphasis Program and an OSHA Update from an OSHA Regional Administrator, Communicating with Upper Management…Safety's Seat at the Table, Building a Business Case for Automation, Ergonomics, Washington Update, and Regional Emphasis Program Industry Case Study. A series of related roundtable discussions will allow attendees to share best practices on a variety of timely topics including GHS Best Practices, Medical / Drug Screening, Fall Protection and Microbial Intervention Chemicals Management.

To register online for the 2016 National Safety Conference for the Poultry Industry, click HERE or visit www.uspoultry.org.
The agenda was developed by a program committee of safety management professionals. The program committee included (left to right): Chris Eavenson, Sanderson Farms; Larry Stine, Wimberly Lawson Steckel Schneider & Stine PC; Chad Randolph, Pilgrim's; Ronnie Franklin, Fieldale Farms; Lisa Blotsky, Tyson Foods; Mike Nations, Harrison Poultry; Douglas Sikes, Crider; Reggie McLee, Wayne Farms; Kari Waters, GNP Company; Brian Rodgers, Butterball LLC; and Dr. Doug Britton, Georgia Tech Research Institute. Not pictured: Daniel Ortiz, Georgia Tech Research Institute.