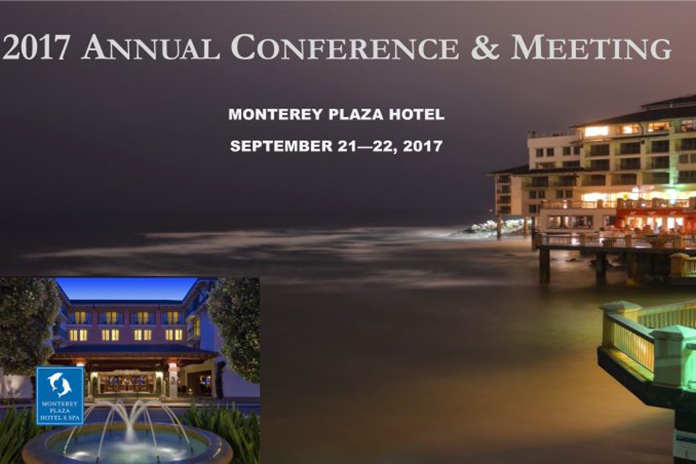 The 2017 California Poultry Federation CPF Annual Conference is scheduled September 21-22 at the Monterey Plaza Hotel in Monterey and represents one of the most important events for the California poultry industry.
This conference offers a great networking opportunity for poultry producers and professionals. This two-day event will allow you to meet and talk with all the major players in the California poultry industry.
The three levels of sponsorship to consider are: Diamond Club, $2,750 donation; Gold Club, $1,500 donation; and Silver Club, $1,000 donation.
Diamond Club Sponsors will be honored at the banquet and all other Sponsors will be honored during our annual breakfast. Your names and photographs will be published in our newsletter and in special brochures designed to say "thank you" for supporting California's poultry industry.
Schedule of Events 
Thursday, September 21
Lunch 11:30 a.m.
Annual Conference 1 p.m. to 5 p.m.
Reception/Awards Banquet 6 p.m. to 11 p.m.
Friday, September 22
Breakfast honoring Allied Sponsors 7:30 a.m. to 8:30 a.m.
Board Meeting 8:30 a.m. to Noon
Conference adjourns at Noon
The California Poultry Federation (CPF) represents the state's turkey and chicken producers and marketers. A trade association formed in 1990, the CPF represents all segments of the industry including growers, hatchers, breeders and processors. The CPF is also the representative for the California Squab Producers, the largest squab processing facility in the world, and represents ducks, games birds and other meat poultry as well.