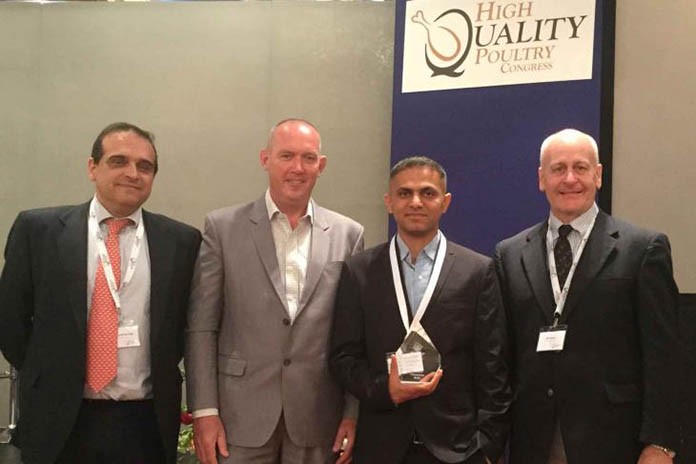 Dr. Vishi Reddy, a post-doctoral scientist at The Pirbright Institute, has been awarded the prestigious 2017 High Quality Poultry Science Award, by global animal health company, MSD Animal Health.
Taking place at the recent 2017 MSD Animal Health High Quality Poultry Congress in Prague, the awards were presented for recent PhD or Masters research work from Asia, Europe and America that was considered to have had the most significant contribution in that particular region.
Dr. Reddy was selected from numerous European applicants for his PhD research on "Novel insights in the pathogenesis of infectious laryngotracheitis and bronchitis viruses in chickens", which was conducted under Professor Hans Nauwynck, at the Laboratory of Virology, Faculty of Veterinary Medicine, Ghent University, Belgium. Dr Reddy now works as a post-doctoral researcher in the Viral Oncogenesis Group at Pirbright, led by Professor Venugopal Nair OBE, Head of the Institute's Avian Viral Diseases Programme.
Dr. Reddy was advised in advance of his award, as part of the prize was the opportunity to present his research to international poultry scientists and industry experts at the MSD Animal Health conference. He said: "The mechanisms used by avian viruses to cause disease (pathogenesis) are in many cases still poorly understood. This issue needs much greater study if we are to develop more efficient vaccines.nI am very pleased to have received this award and hope my work has made a useful contribution to this field