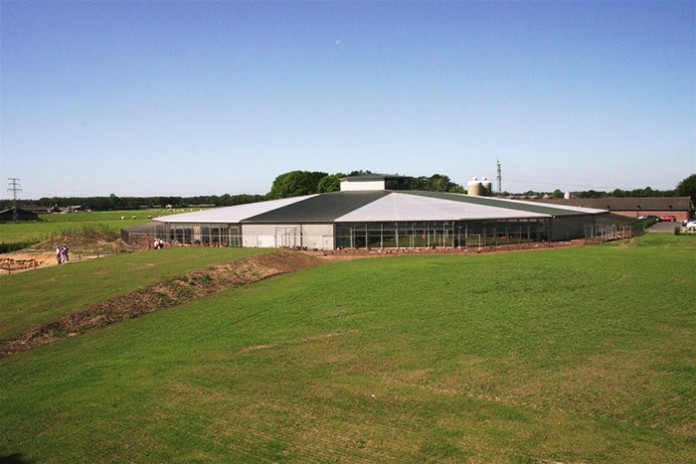 On Saturday the 16th of January, 2016 another Rondeel stable was opened in The Netherlands. At Bokkerijweg 1 in Vaassen, Rondeel BV and owner Dik Verbeek organised an Open Day for everybody interested in chickens.
Rondeel is designed for the sustainable production of table eggs. The Rondeel concept is developed by Vencomatic Group in collaboration with the University of Wageningen and the Animal Protection Service.
Chickens find all they need in this round stable according to researchers and consumers. Rondeel provides various possibilities for the chickens to forage and take a dust-bath, to eat, drink and lay their egg in a safe and secure place while they can find their privacy in the night quarters.
On Saturday January the 16th of 2016, together with all partners who worked at the realisation of Rondeel Vaassen, Dik and his family opened his new stable. At the opening there were no chickens yet, so that visitors went on expedition through the stable as a chicken. Many different Rondeel snacks were provided and also children found their entertainment.
The possibilities and space provided for chickens in the Rondeel led to Rondeel receiving three stars of the Animal Welfare Quality Mark for a better life, from the Animal Protection service. Three stars is the maximum to be received for Animal Welfare friendly food production. Rondeel eggs are packed with 7 in a round box made of bio-based and bio- degradable packaging. Hereby Rondeel lowers its carbon foot print. Based on this concept, Rondeel received the Environment Quality Mark (Milieukeur).
Rondeel eggs are the first eggs to receive these two marks, which are locally available, and nationally available at Albert Heijn.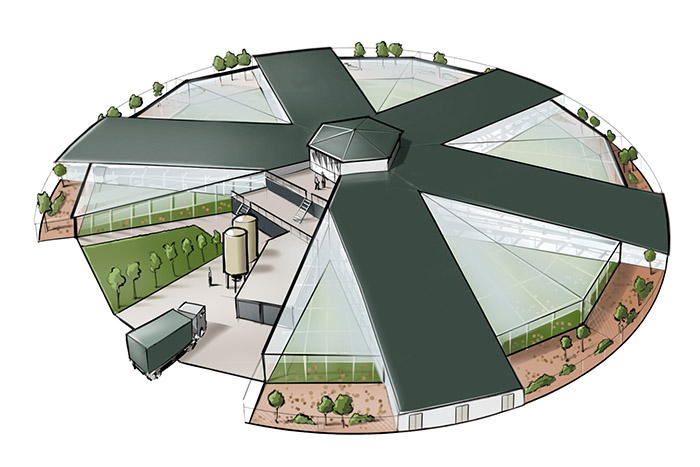 This Open Day was organized to provide more information about the concept Rondeel, its products, and the new stable with several new features designed by the Vencomatic Group.
Vencomatic Group is a family owned business, designing innovative solutions for poultry housing all over the world. By the design of its products tailor-made to all parts of the poultry farming, it is the most remarkable company in poultry housing (www.vencomaticgroup.com).
Family Verbeek wss proud to present his new stable and invites all of those interested in sustainable poultry housing to come and have a look.
More information is available on www.rondeel.org