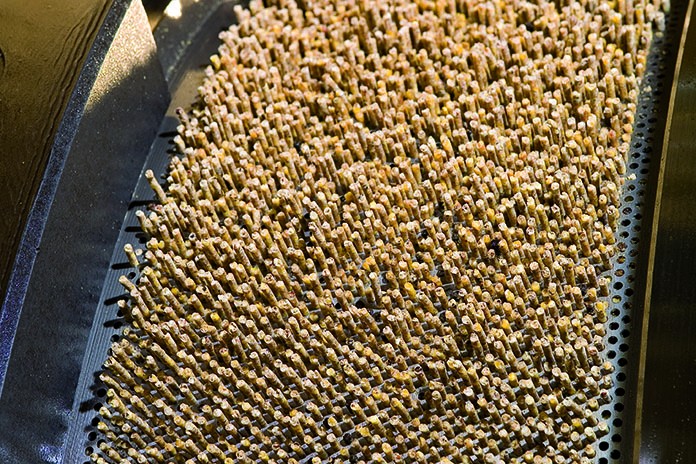 The Schothorst feed research's 7th feeds & nutrition course will be held 12-16 June at Zaandam, Netherlands.
The F&N Course has become an annual unique and growing event where specialists from the international feed and nutrition industry meet and share knowledge.

With an increasing number of participants every year – last year 120 participants, coming from all over the world attended the classes, the F&N Course 2017 offers an in depth practical training, focussed on dairy, swine and/or poultry nutrition, feed formulation, feed processing, quality assurance and purchasing.
The course is set up in different modules so that, depending on the interest of the participants, a custom made program can be composed. All modules are offered over the course of one week and are repeated yearly. This way, participants can take one or several modules in one week and additional modules the next year. The classes will be given in English.
This course is designed for nutritionists, purchasing, product and quality assurance managers of feed and feed additive producers and others involved in the feed and allied industry. The course is set up in different modules from which the participant can compose its own program. On Saturday an excursion will be organised for those interested.
Program:
12-06-2017 – Feeds and Nutrition
13-06-2017 – Principles and background of GMP+
15-06-2017 – EU Feed Legislation
16-06-2017 – Hazard analysis and risk assessment feed sector
Principles and background of FAMI-QS
Classes will be held at the Intell Hotels Zaandam (near Amsterdam). More detailed programs of each module are available here.
For information contact Mark de Witte for more information, mdwitte@schothorst.nl or 0031-612800728.
Lelystad Head office and experimental facilities
Postal address:
P.O. 533- 8200 AM Lelystad
The Netherlands
Tel:+31 (0)320 25 22 94
Email: info@schothorst.nl