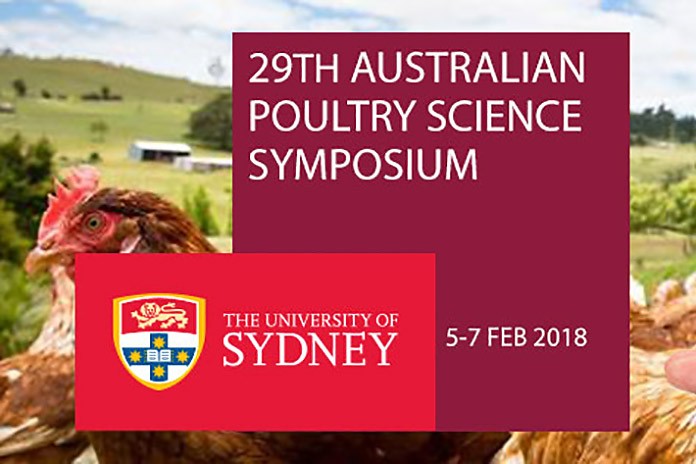 The Australian Poultry Science Symposium is the premier avian science conference in Australia and attracts delegates from across Australia and from all around the World.
Over 60 peer reviewed papers and posters will be presented across the 3-day event. With the submission portal only open for 3 months, it's important that those who hope to be included in next year's symposium, start thinking about writing up and submitting the papers.

Important key dates for authors:
30th September, 2017 – Paper Submission Portal Closes (at Midnight)
2nd October, 2017 – Online Registration Portal Opens
30th November, 2016 – Author Registration Deadline
For more information please contact:
Email. jo-ann.geist@sydney.edu.au
Tel. +61 2 9351 1656″
Click on the PAPER SUBMISSION PORTAL.