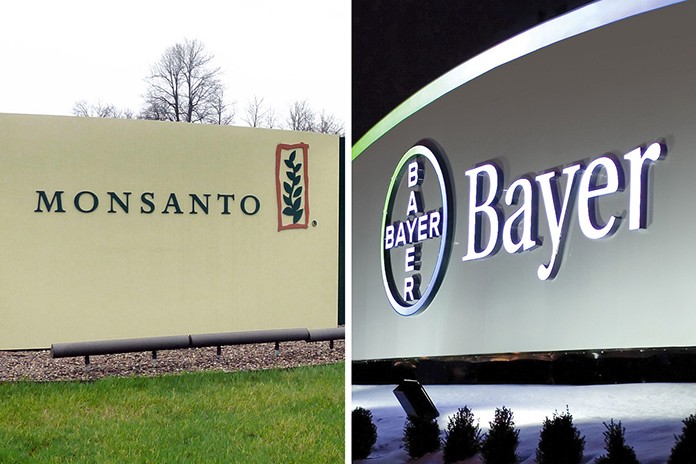 Germany-based health and agricultural giant Bayer reached a deal to acquire seed and pesticide company Monsanto for $66 billion.
Bayer CEO Werner Baumann said in a conference meeting that the deal reflects "a powerful response to the enormous challenges facing farmers and the agricultural industry overall," including global population growth and corresponding food demand.
Monsanto CEO Hugh Grant positively commented the deal as "a momentous development securing our vision to provide growers with sustainable solutions necessary to meet the agricultural demands of today and tomorrow."
Monsanto holds 36.7% of market share in corn seeds and 29.5% in soybean seeds, according to 2015 figures compiled by agribusiness consultancy Verdant Partners.
In 2015, the companies had combined agricultural revenue of 23 billion euros. They said they expect to save $1.5 billion in "synergies" within three years, a corporate term that typically includes costs and combined purchasing power.
The combined company's seeds division and North American headquarters will be based in St. Louis. Its pesticide and crop science division will be based in Monheim, Germany. The company said it would also have an important presence in Durham, N.C., a digital farming business headquartered in San Francisco and many other operations.