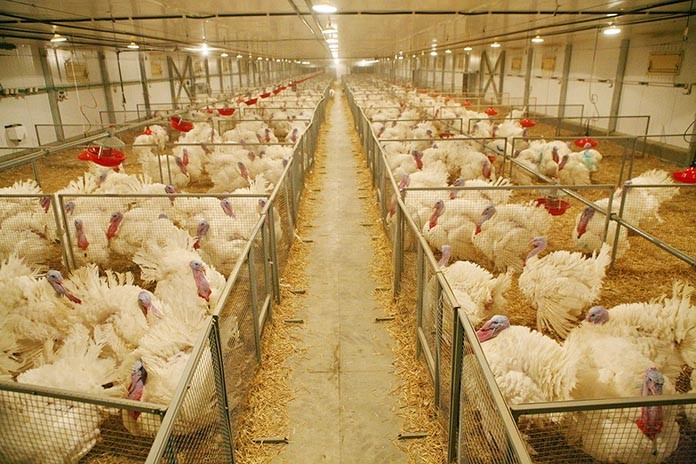 The company has increased turkey flock till 3 mln. 80 thousand heads of simultaneous growing cycle. Earlier, a year ago, the number of flock amounted to 2.5 millions of heads.
By the end of this year it is planned to receive flock in number of 3,5 millions of turkeys which will allow the company Eurodon to increase the volumes of production next year up to 150 thousand tonnes of turkey meat per year.
Under such volumes, the yearly flock will amount to 14 millions of heads.
"With all our experience, our parent flock, we can produce 270 thousand tonnes of turkey meat and not less than 80 thousand tonnes of duck meat per year, – CEO of company, Mr. Vadim Vaneev is commenting. – But what for? There will be no such a growth which was experienced in turkey market for several recent years. Market of turkey and duck is a niche market".
"In the recent time, somehow too fast everybody became experts, professionals in the assessment of market of turkey – Vadim Vaneev says. – I am personally familiar with all of them. There was the time, when they were saying that nobody would eat turkey in Russia. Now they are introduced as specialists for Russian turkey and declare market to be growing. And the people believe them and finance new projects. We drove and pushed the demand from zero level and we were starting when consumption of turkey meat was 76 grams per year. In order for all the declared projects to succeed, it will be necessary to increase demand till European level- up to 4 kg per year. You would also need 10-15 years as well as resources in order for this to become real. Those who are starting now, got late for 2-3 years."
Agro-industrial cluster «Eurodon», founder and leader of two agrarian branches in Russia, namely – turkey and duck. "Indolina" and "Utolina" are Russian products with export potential.
Main advantages of complexes are using the best world achievements, applying cluster approach to organization of production, closed circuit technologies.
The company independently produces incubation eggs, hatches them, produces own feeds for the birds, grows up the birds and processes the products, has its own logistics.
All the facilities were built as from zero level as green field projects. Only the length of infrastructure lines amounted to more than 1000 km.
In total, facilities of agro-industrial cluster occupy the territory of more than 2000 hectares.
The built technologies allow company to produce about 150 thousand tonnes of turkey meat per year and 30 thousand tonnes of duck meat per year.