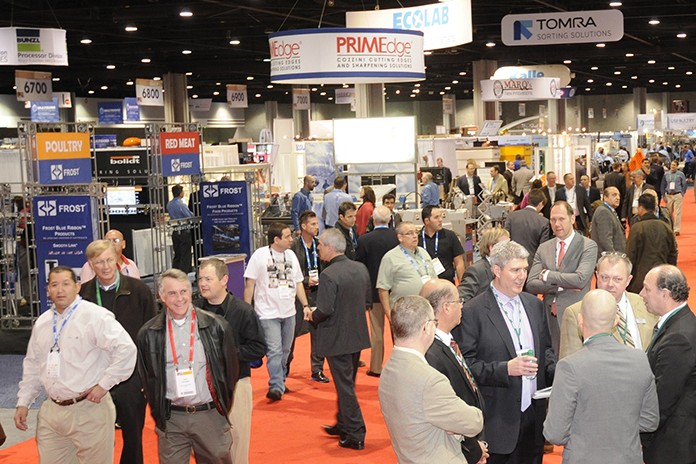 The 2017 IPPE – International Production & Processing Expo will bring together more than 1,300 exhibitors and 30,000 visitors in Atlanta, Ga. USA from Jan. 31- Feb. 2, 2017. Hailed as the largest annual trade show for the poultry, meat and feed industries, the show focuses on Innovation – bringing together buyers and sellers of the latest technology of products and services to make your business successful, Education – learning from the experts in free- and fee-based world-class programs beginning Mon., Jan. 30, on topics that cross industry interests, Global Reach – attracting more than 7,200 International visitors from 140 countries, and Networking – meeting new and rekindling old relationships with leaders across the industries.
Exhibit Coordinator
Anne Sculthorpe, Exhibit Manager
asculthorpe@ippexpo.org
+1 678 514 1976
Show Registration
Pennie Stathes, Show Logistics Manager
+1 678 514 1977
pstathes@ippexpo.org
Georgia World Congress Center
285 Andrew Young International Blvd NW
Atlanta, Georgia, USA
Show Times
Tues., 10 A.M. – 5 P.M.
Wed., 9 A.M. – 5 P.M.
Thur., 9 A.M. – 3 P.M.