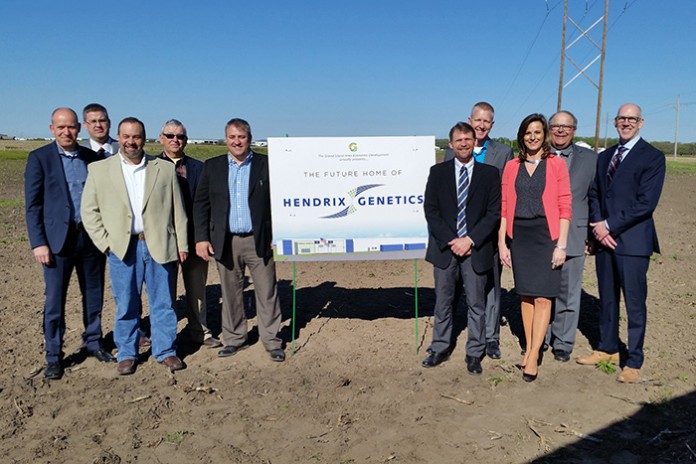 Grand Island, Nebraska is traditionally associated with cattle farming but a landmark investment by the Netherlands based, genetics company, Hendrix Genetics is set to put egg production firmly on the map.
Grand Island community leaders and representatives from Hendrix recently gathered to break dirt on a state of the art chicken hatchery that will become the focal point for egg producers in that part of the US.
Capable of hatching 24 million egg laying chickens per year the facility will create up to 50 new jobs in the area.
"It's near many of our customers, and a customer base that we're trying to grow right now, so there's a lot of farms in the Midwest and this will be able to supply chicks for those farms," said Hendrix Genetics Managing Director Peter Mumm.
The new hatchery alone represents an investment of $10 million and will create the need for a further 11 breeding barns at local farms, all within a 100-mile radius of Grand Island, to supply hatching eggs to the new hatchery. The first flocks of egg layers will leave the hatchery as early as next year.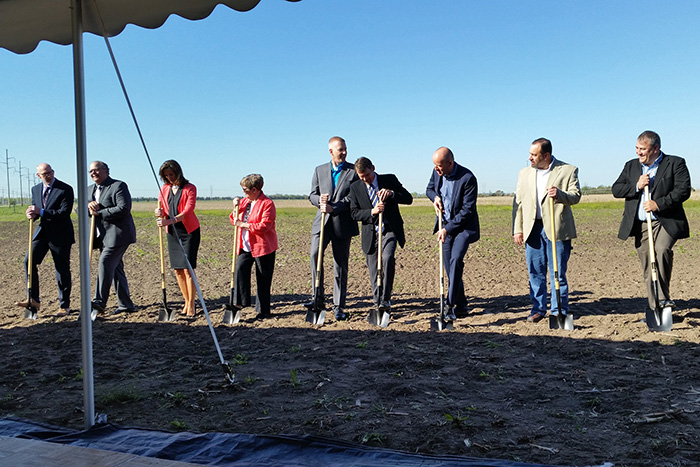 Hendrix Genetics is a leading multi-species breeding company with primary activities in layer, turkey, pig, aquaculture and traditional poultry breeding. Due to their performance and versatility, Hendrix Genetics layer breeds are successful across the world and include well-known breeds with American heritage, such as Shaver, DeKalb and Babcock.
Hendrix Genetics also have two other hatcheries serving the USA, one in Pennsylvania and one in Virginia.
For more information: www.hendrix-genetics.com