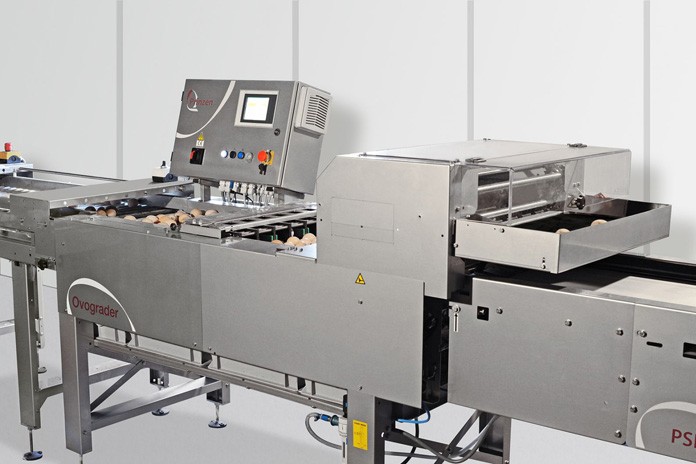 The Prinzen egg grading systems now consists of the Elgra 3 and the Ovograder. Both machines operate in combination with the standard Prinzen packing machines like the PSPC versions, Smartpack and Ovoset Pro.
The new grader, that replaces the Elgra 3, has the very same functionality like sorting one selection of hatching eggs and the packing shelf for the over and underweight eggs. Based on the new Ovograder techniques, the grader will have an improved capacity that matches the PSPC Packers for hatching eggs.
Ovograder
The Ovograder is a highly accurate and user- friendly weighing and sorting system for eggs. Grading eggs by weight increases the uniformity and thus the value of each egg for the next stage in the process. The grader fits in between the egg collecting belt and a packer. In addition, the Ovograder can be further extended and combined with multiple packers for a central egg sorting and packing process . Eggs within the set and specified weight class automatically move on to the egg packing machine. Reject eggs are discharged to a shelf for manual handling. The grader produces statistical information for analyses and accurate flock management.