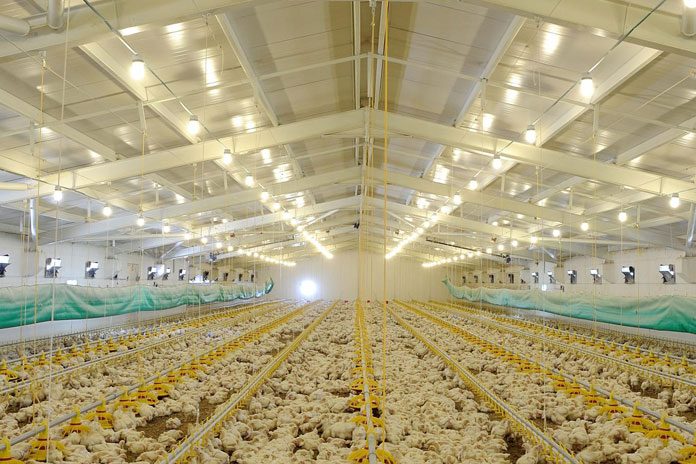 Delmarva Poultry Industry, Inc.'s (DPI) 52nd National Meeting on Poultry Health, Processing, and Live Production concluded after hundreds of participants shared opportunities to learn the latest insights into providing chicken products to consumers. DPI hosted the meeting from Sept. 25 to Sept. 27 at the Clarion Resort Fontainebleau Hotel in Ocean City, Maryland.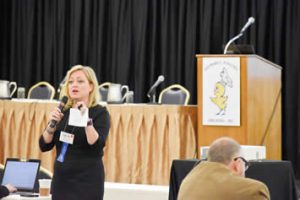 More than 30 veterinarians, chicken company leaders, government officials, researchers, extension educators, and animal health officials delivered talks at the meeting on topics ranging from animal antibiotic use to food safety to litter management to biosecurity. Attendees included chicken company veterinarians and poultry health experts from around the country; chicken company flock supervisors and other employees; and people whose companies supply products and services to the chicken industry. In conjunction with the National Meeting, DPI worked with University of Maryland Extension and University of Delaware Cooperative Extension to host a Denton, Maryland meeting for chicken growers on Sept. 26, addressing on-farm water quality and best practices for managing chicken litter. Additionally, DPI presented awards to eight chicken company flock supervisors for outstanding work.
"Our National Meeting is an important part of DPI's work on behalf of the entire Delmarva chicken community," – said Bill Satterfield, DPI's executive director. "Bringing speakers who can provide insight into the most efficient, humane, and responsible ways to raise and process chickens for meat helps strengthen Delmarva's poultry economy, which last year produced $243 million in income for farm families raising chicken; provided $663 million in income for the 14,500 employees of our region's poultry companies; and paid nearly $1 billion to crop farmers for chicken feed ingredients."
Delmarva Poultry Industry, Inc. is the 1,800-member nonprofit trade association for the Delmarva Peninsula's meat chicken industry.
The 53rd Annual National Meeting will be held Oct. 8-10, 2018, at the Clarion Resort Fontainebleau Hotel in Ocean City, Maryland.
For more information, visit dpichicken.org.