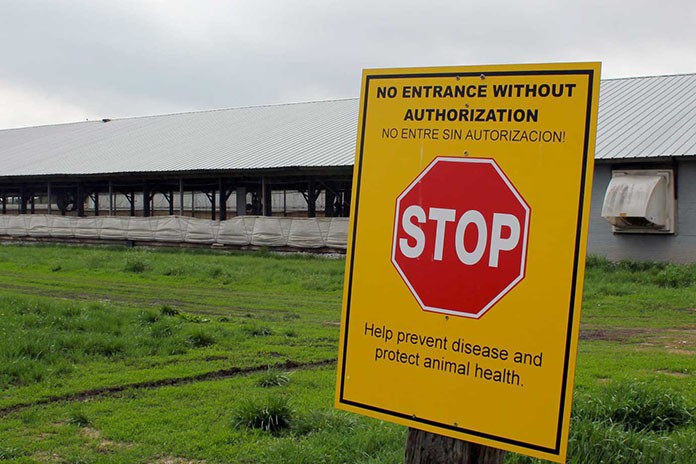 As part of a technical reference guide series, the template, along with NPIP audit documents, serves as a tool to start or modify any existing biosecurity program.
The template can be used to track progress during implementation and any continuous improvement activity. Additionally, it facilitates the program's maintenance.
The template is an addition to USPOULTRY's selection of biosecurity resources. It can be downloaded by filling out an application at: http://www.uspoultry.org/animal_husbandry/biosecurity.cfm.
Biosecurity practices are proven, cost effective techniques to control and prevent the spread of diseases in poultry operations. In an expanding global economy, it is of extreme importance to protect the health of our flocks in order to maintain and improve efficiencies, and minimize economic losses due to disease outbreaks.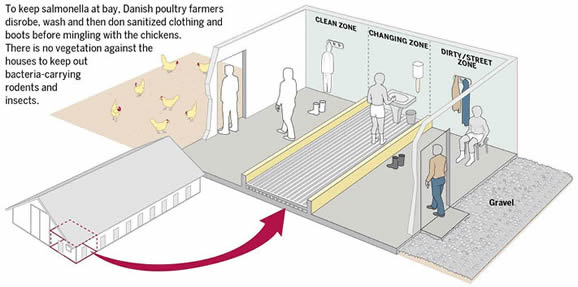 The website is intended to highlight these measures and provide guiding concepts. You will find information on cleaning, disinfection, traffic control, depopulation and disposal that will further enhance your biosecurity program. The"Infectious Disease Risk Management: Practical Biosecurity Resources for Commercial Poultry Producers" is designed to aid in developing more effective biosecurity practices.
The Poultry Biosecurity Training Materials site offers educational materials (in English and Spanish) for the poultry industry to support implementation of biosecurity recommendations identified in the Checklist for Self-Assessment of Enhanced Poultry Biosecurity. The site is also available completely in Spanish:http://bioseguridadavicola.org.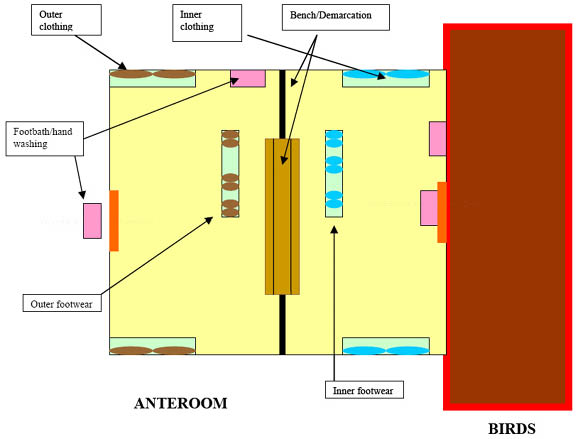 The United States Department of Agriculture's Animal and Plant Health Inspection Service (APHIS) posted a new Spotlight on Biosecurity for Birds video focused on good biosecurity practices to help prevent the spread of deadly poultry diseases, including avian influenza. The video is especially timely considering the 2014-2015 outbreak of highly pathogenic avian influenza (HPAI) that affected commercial, backyard and wild birds in 21 states.  All poultry producers should remain vigilant in their biosecurity practices to protect their birds' health. This includes backyard, hobby and small poultry flock owners, as some of these flocks were affected in last year's outbreak.