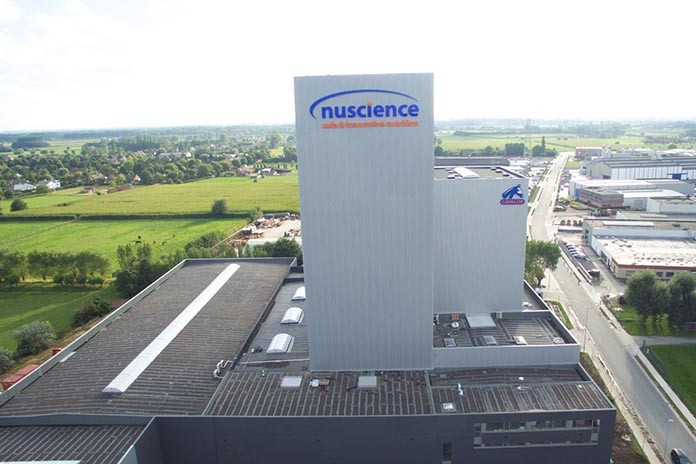 Nuscience Group, a member of the Royal Agrifirm Group, is pleased to announce the appointment of Roland Brugger as Chief Innovation Officer on September 4 . Roland has an extensive expertise both in animal nutrition and health but also in feed additive development.
Roland is Austrian national, 51 years, has studied Chemistry and holds a PhD in Biochemistry from the University of Constance in Germany. His expertise is based on seven years of R&D and product development assignments at Roche Vitamins Ltd and nine years in innovation projects and business development at DSM Nutritional Products, Animal Nutrition & Health in Switzerland, USA and The Netherlands.
"I am very excited to join Nuscience, a clear innovation leader and one of the fastest growing companies in our industry. With more than 20 years industry experience, I am looking forward on the challenge to become part of the company's outstanding leadership team and to shape and manage its future innovative product and technology portfolio" Roland Brugger said.
Roland will be the key responsible for the future innovation focus of the company, guiding the research, the product management and the product development to excellence. He will also join the Nuscience Executive Committee, representing the innovation team and projects on this platform.
"Roland was charmed by the impressive growth path of Nuscience next to the innovation excellence approach that triggered him to join our company. I'm convinced that he has the right credentials and the perfect drive to lead our company towards the next level in Innovation Excellence", completes CEO Johan De Schepper.
Since 2013 Roland was Chief R&D Officer and Board Member at Neovia (former Invivo NSA) in France and will relocate for his new role to the Nuscience Innovation Hub in Belgium.
More information:
Roland Brugger
CIO Nuscience Group
Mob: +32 (0)472 63 04 56
E-mail : roland.brugger@nusciencegroup.com
Johan De Schepper
CEO Nuscience Group
Tel: +32 (0)9 280 29 15
E-mail: johan.De.Schepper@nusciencegroup.com