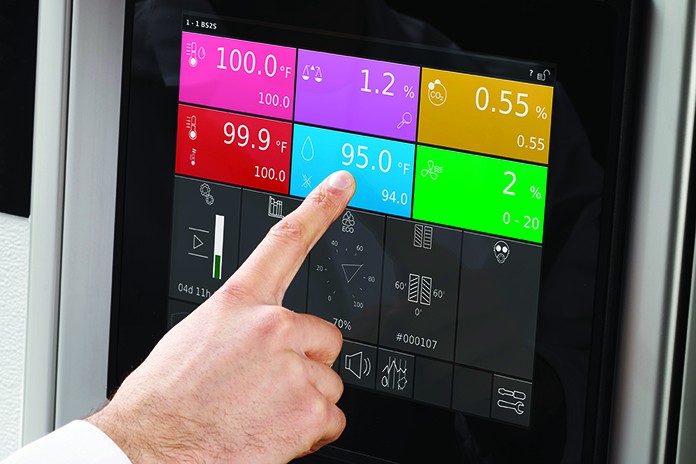 AirStreamerPlus™, BioStreamer™ and BioStreamer™ HD are now equipped with Operational Excellence Technology™. The new package will include:
Operational Excellence controller
The large 12" touchscreen controller allows for easy operation of the incubator. Daily routine tasks, changing and installing incubator programs, overviewing alarms and history have become easy and self-evident actions.
The use of personal access badges enables accurate access control and traceability of all user interventions. This controller allows to maximize incubation results with an easy to use interface.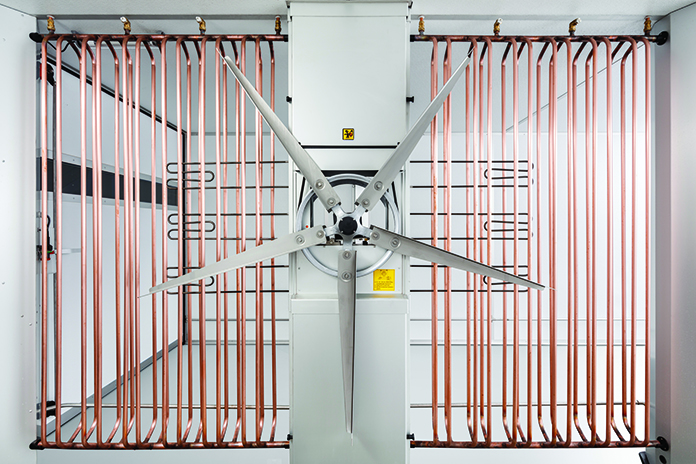 Optimized pulsator fan
The design of the pulsator blades has been improved, leading to a reduced energy consumption of 10%. The new blade design allows further reduction of the rotation speed of the pulsator fan without compromising the required airflow inside the incubator. This more efficient energy usage will reduce energy costs.
Optimized cooling system
A more efficient way of cooling ensures more uniformity and decreases the water consumption with 5%. This cooling system is precisely regulated and considers the stage of embryonic development for optimal accuracy. This uniform and efficient way of cooling leads to a better chick quality and a reduction of operational costs.
For more information contact:
www.petersime.com