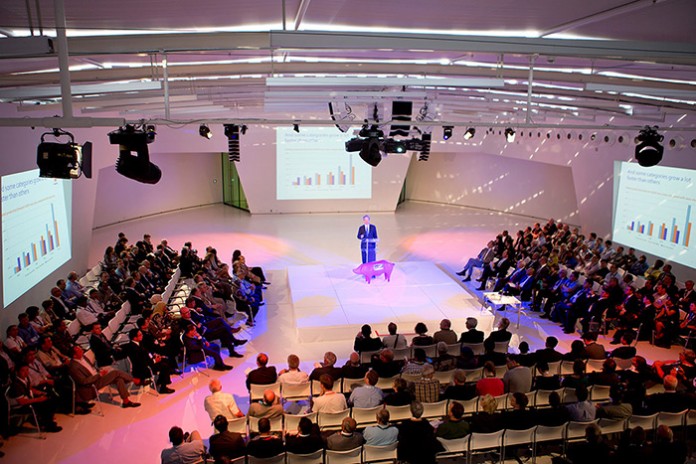 Antibiotic use in modern poultry production is the hot topic that provides the theme of a new type of industry conference during the Poultry Summit Europe 2016 in May 2016
Among several novel aspects of Poultry Summit Europe 2016, is that its central topic 'A world without Antibiotics' has been chosen after a survey of the priorities and concerns of poultry industry professionals across Europe.
Based on their replies, the programme now finalized examines a world without antibiotics in terms of the key challenges involved in producing poultry meat safely and efficiently on European sites if antibiotic usage is kept deliberately low or excluded entirely.
New venture for VIV
Poultry Summit Europe 2016 takes place from 16 – 18 May 2016 at Utrecht in The Netherlands. It will be using advanced conference facilities within the Jaarbeurs exhibitions complex in Utrecht, a venue already wellknown to poultry producers as the home of the VIV Europe trade fair. In fact, the VIV organization is taking a leading role in arranging the new summit. This represents a significant step for the team, because it will be their first event to consist exclusively of a conference without any show attached to it.

6-Challenge model
Diána Tóth, Conference Manager VIV worldwide, says that the summit pioneers a newly developed format in which all presentations and discussions are on one specific topic and they channel into a concept known as the 6-Challenge model. What this means is that 6 main challenges concerning the topic are identified, with the conference aiming to highlight two or three action points on each challenge for delegates to take away and consider implementing in their own enterprise.
Every session will have a moderator tasked with summarising its information immediately into a short document that each delegate can read either electronically or in paper form according to preference, "Diána adds. The final part of the day then involves a round-table where everyone discusses the session notes and agrees the action points for a specific challenge, such as farm biosecurity or the response to consumer perceptions.
6 challenges
In presentations that start on the morning of Tuesday 17th May, the first challenge to be addressed relates to genetic selection and breeding. Speakers come from Cobb, HatchTech, Cargill/Provimi and Viscon. Then it is on to the challenge of biosecurity, featuring presenters from the University of Ghent in Belgium and from companies Bühler, Intracare, Framelco, Kemin and Vetworks.
The Tuesday sessions conclude with the third challenge of reducing stress on the farm. In addition to presentations from Jansen Poultry Equipment and Vencomatic Group, this session includes remarks by a former director of Artis Zoo in The Netherlands ahead of an evening cocktail reception for networking by the conference participants.
Beginning the conference day on Wednesday 18th May is the fourth challenge, that of diet optimization. Speakers in the two-part session represent Addcon, Bühler, Petersime, NutriAd, DuPont and the Netherlands-based University of Wageningen.
Animal welfare and sustainability are discussed as the fifth challenge, with a professor of animal behaviour from Oxford University in the UK joining presenters from Grimaud, Pas Reform Hatchery Technologies and MSD Animal Health. Finally there is the issue of consumer acceptance, defined at this meeting as the sixth challenge and debated in a session featuring retail strategists from Rabobank International and from British food supermarket group Tesco. The conference ends with a professional trend-watcher's view of disruptive technologies in poultry and a wrap-up that sets the practical 6-Challenges agenda for inspiration and suggested implementation.
Top-level attendance
After the conference we will make presentations available to everyone on the VIV network provided that the speakers authorize it. The attendance at this top-level meeting in May will be restricted to directors and relevant managers from commercial poultry companies in Europe who are on a list prepared by VIV and its partners and related companies to receive an invitation," says VIV worldwide manager Ruwan Berculo.
For further information: www.poultrysummit.com