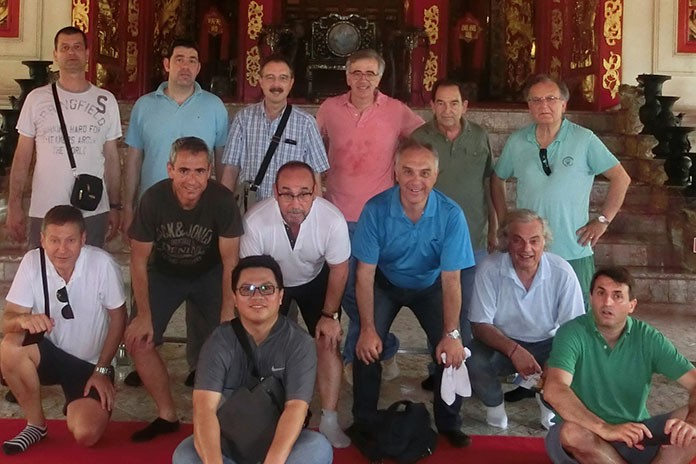 On a visit to Thailand hosted by Cobb Asia, a group of Spanish poultry executives saw key similarities in the chicken industry in the two countries.
Spain is an important poultry market in Europe, producing some of 1.4 million tonnes of poultry meat every year and, like Thailand, specializing in producing larger broilers of more than 2.5kg (5.5 lb) with an emphasis on carcass quality.
Pelayo Casanovas, general manager of Cobb Asia, who hosted the visit with regional key account manager, Varatthapol Sangthong, spoke about the two markets: "Spain and Thailand are very important markets in their respective continents. They are both very cost effective and produce big sized birds with a clear focus on meat quality. However, their approach and the technology used is very different and that is what made this trip so interesting for the Spanish delegation."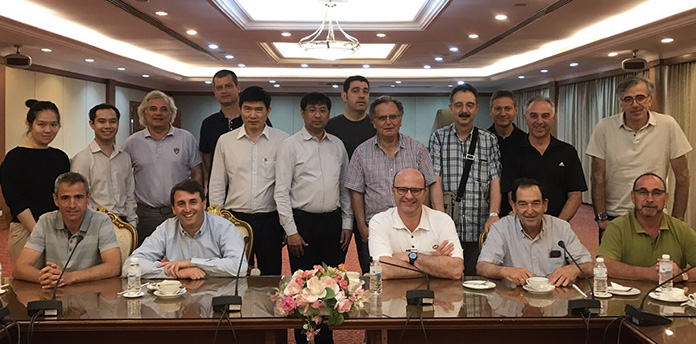 The Spanish industry representatives included Antonio Alegre of Grupo AN, Jordi Stoka of Miquel Avicola, Jaime Herranz of Arpisa, Roberto Torío of Huevos León, Jordi Marsol of Coopertaiva de Guissona, Jose Sánchez of Incusur, Javier Valls of Uvesa, Josep Bajona of Pondex, Roberto Herreras of Iberavi and Santiago Bellés of Avinatur. They were accompanied by Cobb Spain representatives Rafael Gil, general manager, and Juan Carlos Abad, technical director.
The group visited the breeder farms of Cargill Meats Thailand and the high bio-security broiler facilities at GFPT where they were welcomed by Wiwanya Sirimongkolkasem, who discussed key aspects of the operation.
They had a roundtable discussion with the president of the Thai Association of Poultry Exporters, Dr Anan Sirimongkolkasem, about the success of their businesses in specializing and becoming professional exporters, continually developing products with the quality and specifications required by customers in Japan and Europe.
The delegation also visited SAHA Farms primary and further processing plants and had the opportunity to taste some of the most popular further processed products. They were welcomed and accompanied by SAHA's executive board director, Yosaporn Chotitawan.
In the afternoon, the group met Prajit Udnoon, senior president of CP Technical Group, for a presentation on some of the latest technology the group uses in its hatcheries, breeder and broiler farms to improve performance. The visit finished with a tour of the old capital of Thailand in Ayutthaya Province.