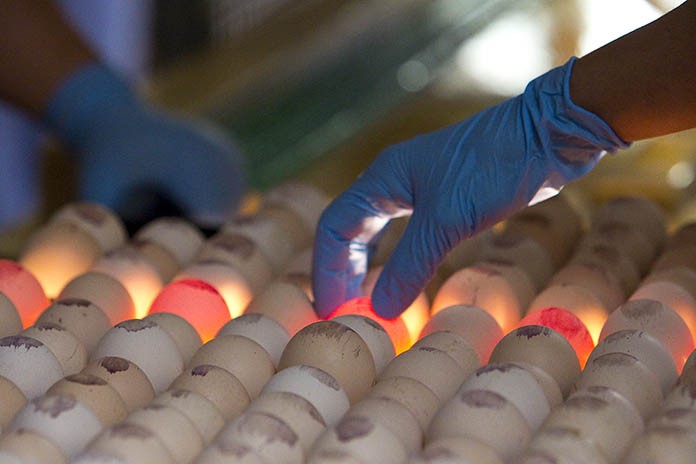 A significant benefit of automated hatchery equipment is the routine collection of data which provides the ability to analyse equipment performance and an insight into hatchery productivity, traceability and continuous improvement.
Production monitoring
The ability to track eggs and chicks through the hatchery allows operators to identify parts of the process which are affecting productivity levels. Effective data collection and analysis increases overall performance.
Traceability
With biosecurity a huge concern, the capability to trace an issue to a specific piece of contaminated machinery or farm of origin, is vitally important. Data collection also tracks eggs and chicks through the hatchery, recording their origin, their incubator and their vaccination details, providing valuable insights into the productivity of specific flocks.
Continuous improvement
Preventative maintenance schedules can be put in place based on simple statistical analysis of data collected during operation. Technicians can monitor and improve machine performance, technical faults can be identified early and repaired during planned maintenance downtime, rather than causing unscheduled disruptions and delays.
At Ecat-iD, they strive to be at the forefront of hatchery automation and see this in-depth data collection and analysis as a critical part of maintaining an effective and profitable hatchery.