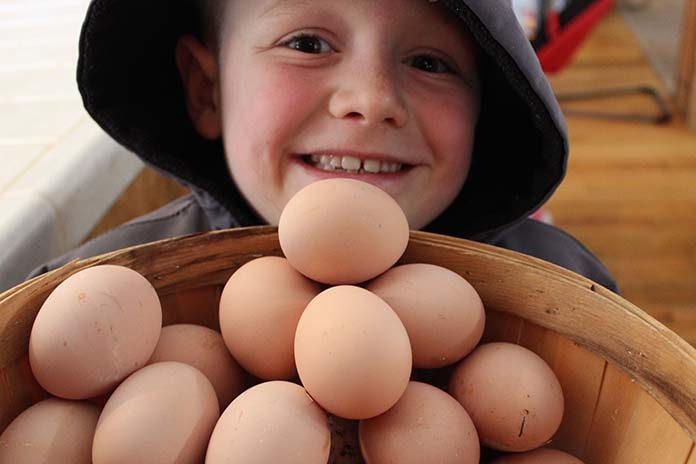 World Egg Day is celebrated every year on the second Friday in October and was first celebrated in 1996. Since then, people around the world have continued to celebrate eggs as an excellent, affordable source of high quality protein and their vital role in feeding people around the world.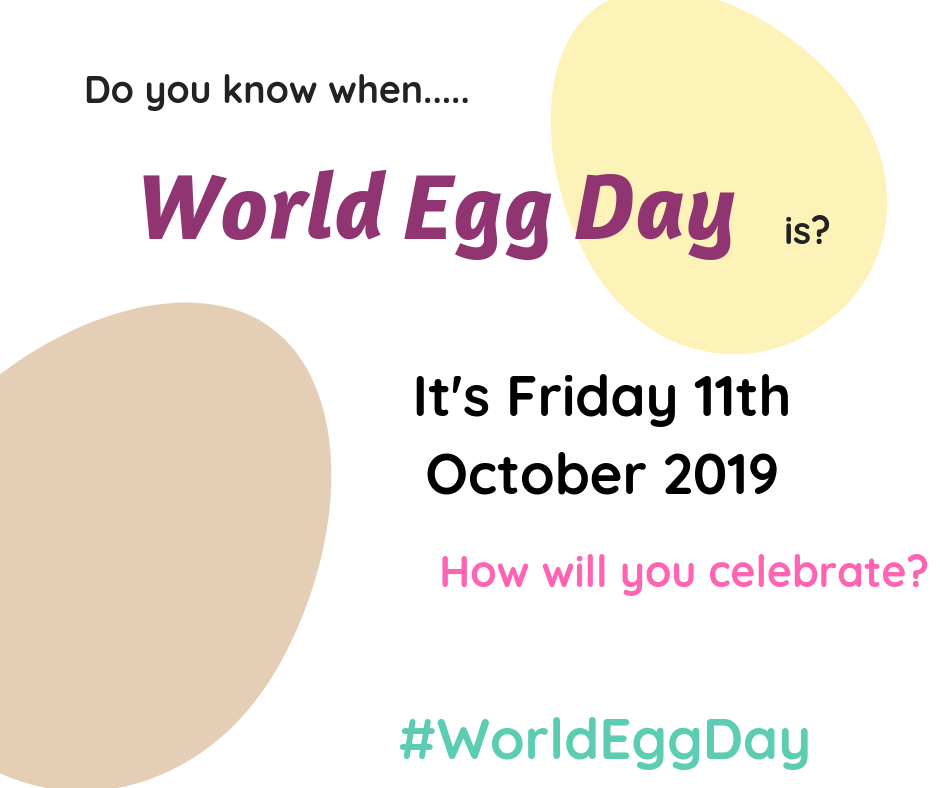 Every day, egg farmers across the globe join together in their commitment to provide high-quality eggs to help feed the world's hungry. Here at home, America's egg farmers continue to balance their operations with firm commitments to the people they feed, the animals they care for and the environment we all share.
For centuries, eggs have played a major role in feeding families around the globe. They are an unbeatable package when it comes to versatility and top-quality protein at a very affordable price. And they are also an excellent source of choline, essential in memory and brain development. When you factor in convenience and terrific taste, there is just no competition.
Eggs are one of nature's highest quality sources of protein, and indeed contain many of the key ingredients for life. The proteins contained within eggs are highly important in the development of the brain and muscles, have a key role to play in disease prevention and contribute to general well being.
Eggs are a universal food and an important part of cuisines around the globe. Every culture has its own recipes for egg dishes. Although some of these dishes have different names and often include different flavors, many are similar.
This year World Egg Day is Friday 11th October
Whether you celebrate World Egg Day every year, or this will be your first time, make sure that this year on Friday 11th October, you get cracking and help to make this World Egg Day the biggest and the best ever. To help to get you in the mood, and start making plans, here are some examples of things that have been done in the past …
Family festivals – festivals have been held around the world, putting on eggciting fun and games for the whole family. Past festivals have included egg drawing competitions, egg throwing challenges, recipe contests and cooking competitions, as well as music and entertainment to bring people of all ages together to enjoy eggs.
Recipe books containing a selection of delicious recipes using eggs.
Shopping Centre cooking demonstrations and cook-offs.
Tasty, nutritional seminars explaining the benefits of eggs.
Organising events for school and pre-school children. Encourage children to have fun with eggs, while teaching them about the nutritional benefits. Perhaps organise a sponsored egg and spoon race, with the money being donated to a national or international food project, or local community projects.
School/community cooking competitions; who can create the best recipe incorporating eggs, or cook the tastiest dish?