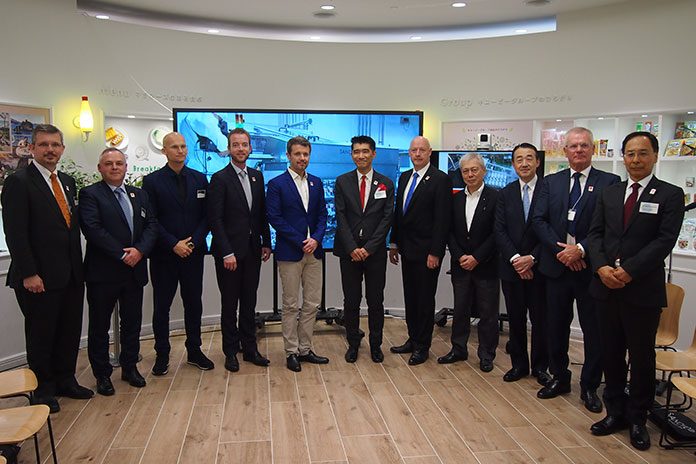 From 10 to 13 October 2017 the Danish Royal Crown Prince Couple visited Japan to celebrate 150 years of diplomatic ties between Denmark and Japan.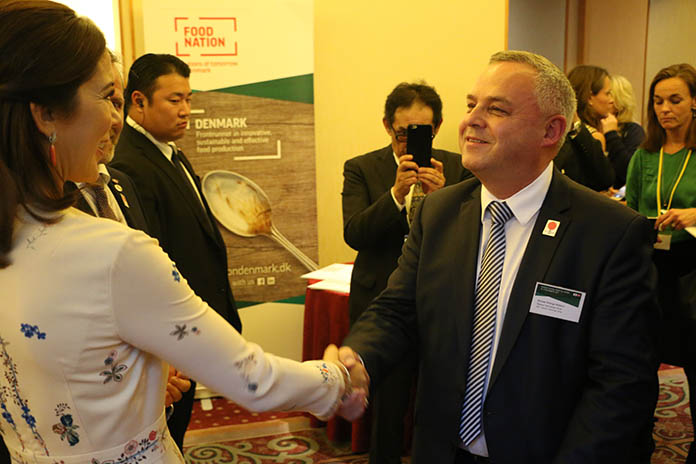 On October 11, it was a great honor for the SANOVO TECHNOLOGY GROUP to welcome HRH the Crown Princess of Denmark to their stand. She had a talk with the company's CEO – Michael Midskov – about SANOVO technology and connection to the Japanese egg industry. In the afternoon, a signing luncheon with Sansyu Syokuhin Co. Ltd. and Chairman of the Board Thor Stadil took place. HRH the Crown Princess of Denmark also visited the Hummel stand where she had a talk with Christian Stadil, owner of THORNICO.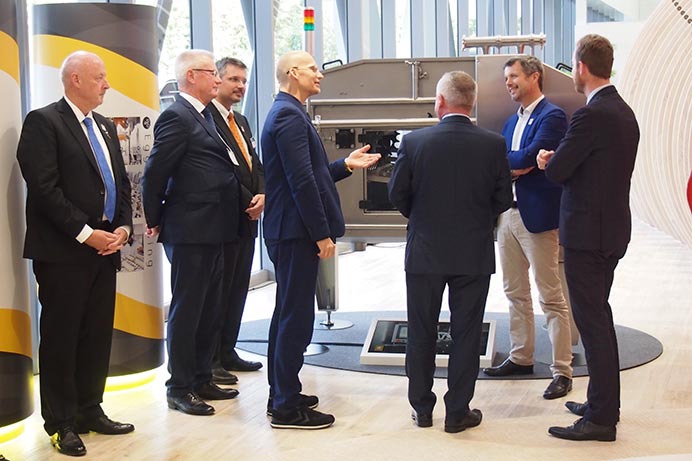 On October 12, HRH the Crown Prince of Denmark visited a SANOVO's long-term valued customer, who is the largest mayonnaise producer in Japan. During the visit, he just started up the production of a new egg-breaking machine.
For information contact:
SANOVO TECHNOLOGY GROUP
Datavej 3 – 5220 Odense SØ · Denmark
Tel.: +45 66162832
Email: info@sanovogroup.com
Website: www.sanovogroup.com