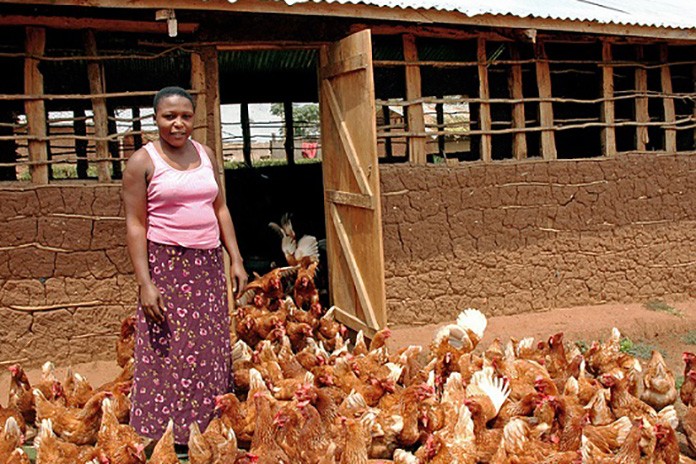 In commercial poultry husbandry practice, the hatchery takes over the incubation of bird eggs in order to provide as many day-old chicks as needed at any time to farmers. The main bottleneck for poultry industry development in Togo, and its neighbouring countries, is the lack of day-old chick supply.
Indeed, there is no proficient hatchery, which can cover the needs of the farmers because of lack of information about hatchery management or people trained as hatchery managers. Also, there is lack of information on management practice aspects, feed rations formulation, etc. With the aim to promote and develop poultry industry in these countries, an interuniversity project [Catholic University of Leuven (KUL) and University of Lome (UL)] as a model of poultry industry development is running. Specific objectives of the current project are 1) to provide insights and disseminate guidelines and information on adapted methods to improve poultry production and 2) to focus on development of new technologies in poultry production and implementation of research on poultry management practices.
Livestock, especially poultry, make a substantial contribution to household food security by providing income, quality food, fertilizer and assets in over 80% of rural households in developing countries. Constraints faced by the rural producer in resource-poor areas include: goods and services, weak institutions, lack of access to markets, of skills, knowledge and appropriate technologies. As results, both production and productivity remain below potential and losses and wastage can be high. However, imported breeds can be adapted and local feed resources are available, along with proven technologies that include preservation and value-added product processing which could substantially improve productivity and income generation.
In developing countries, two mains systems of poultry production can be distinguished. These include rural and commercial farming systems. The rural system concerns mainly poultry-yard, called village chickens, and is widely practiced. Although the production of village chickens is still an important activity and helps preservation of within species biodiversity, its commercial impact is decreasing every year in favor of increasing commercial poultry production system.
The objective of the current project was to investigate different aspects of poultry production, especially adapted incubation conditions, improved management practices and the use of feed components available in Togo in formulating adequate chicken feed rations. On the other hand, this project will provide information for poultry production improvement in Togo and its neighboring countries. Also, it will focus on the training of local staff in order to build up the research facilities at UL. Finally, the branch of WPSA was established involving all the stakeholders. This will help the sustainability of the project work as well as the extension of the results at the farm level and/or new small scale industry as spin-off of the project.
D-old chicks' importation from developed countries leads to long delay in feed and water access. However, a long delay in feed access and/or inappropriate climatic conditions during the first days of life for day-old chicks contribute to lower post-hatch performance. Therefore, the establishment of an own local hatchery industry may reduce day-old chick delay and provide enough day-old chicks to the farmers and decrease significantly the time delay for access to feed and water. In addition, feeding chickens with feed rations incorporating a large amount of local feed components as well as plant products with possible antimicrobial or prebiotic activity may improve production performance. But, no study on adapted incubation conditions and hatchery management has been done in Togo and its neighboring countries. Furthermore, there is no scientific information about the effects of local environmental conditions on poultry production. Such information is also scarce in the neighboring countries (Ghana or Benin), and there is few information on eggs and poultry meat production management practices.
Project facilities
To address the objectives of the project, incubators and its accessories were acquired as well as some laboratory equipments provided by Flemish Inter university Council (VLIR) through KU Leuven. Infrastructures such as incubation room, poultry houses and office for the project for its feasibility were provided by UL. Several studies, capacity building and extension activities were run in the framework of the project.
Research activities
They included 1) relationship between management practices and production performance of chicken lines or commercial crosses in Togo, 2) incubation conditions of hatching eggs and rearing managements of hatchlings, 3) evaluation and description of the effects of delayed feed and water access on post-hatch performance, and 4) determination of nutritive values of local feed components, formulation of suitable rations with incorporation of plant products with prebiotic activity.
Capacity building
Training of scientists as well as technicians with regard to poultry science and poultry production management is part of the project activities. These activities were possible by setting up a Laboratory of Poultry Science, which was the first spin off of the project. In total, 19 scientists were trained in 1) analyzing and interpreting poultry production parameters and relate these to management practices, 2) formulation of feed rations according to the need of chickens and in analyzing and interpreting relationship between rations and poultry production parameters, 3) interpretation of the relationship between incubation conditions and embryonic or post-hatch performance parameters, and 4) analysis and interpretation of the poultry products' quality (egg, meat). Different levels of training and education including Bachelor or Animal husbandry technician with Poultry technician (6 students), Bio-Engineer (6 students), Master of Science (4 students) and 1 PhD and 5 doctoral students were involved in the project activities.
Extension activities
These activities are mainly focused on development of strategies for increased chicken population and productivity resulting in a sustainable improvement of poultry production in Togo. These strategies are disseminating through seminars and training courses at different levels to the attention of stakeholders. Previously, a branch of World Poultry Science Association (WPSA) was established in order to create an appropriated technical and scientific environment for improvement of poultry production. Through this channel and an existing organization of those involved in poultry industry, a programme of short term training courses was developed and still running, demonstration strategy with existing facilities and several thematic seminars were organized.
Conclusion
The outcome of the project provided basic information for poultry industry. Also a Laboratory of Poultry Science was set up in UL. This lab, together with WPSA-Togo takes over the research and development activities in poultry science. With regard to technology and knowledge transfer between developed and developing countries the project can be considered as a model. Recently, the lab, through a competitive call of the World Bank, was selected to become a Centre of Excellence for Poultry Science in West and Central Africa.
From the Proceedings of the Potential for Poultry Production in Developing Countries