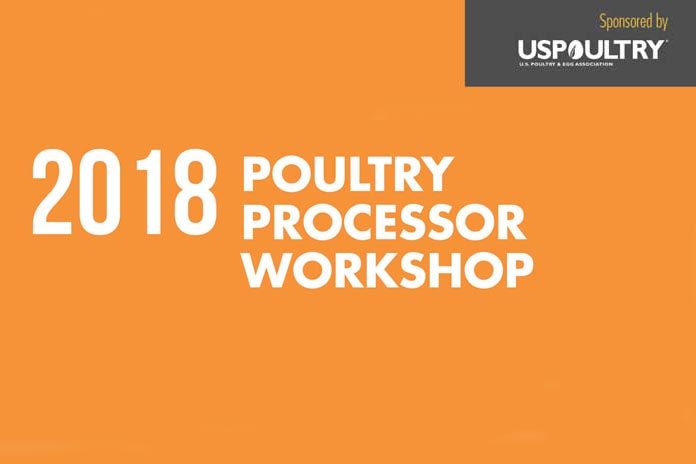 USPOULTRY's Poultry Processor Workshop will be held May 10 – 11, at Perdido Beach Resort in Orange Beach, Alabama. The Poultry Processor Workshop emphasizes the importance of yield and grade in poultry processing, and identifies the most effective methods for maximum results.

The workshop also features the latest information on processing technology and current inspection initiatives. Industry professionals in all capacities related to processing plant operations, food safety, quality assurance, maintenance and management can benefit from attending the Workshop.

"We are excited about this year's program, which will include a review of USPOULTRY-funded research results on exposures to peracetic acid-based disinfectants among poultry processing workers as well as will address current technology and new management techniques. Of course, the latest regulatory concerns, product quality issues and much more will be on the agenda to help you manage your day-to-day tasks and keep your plant running efficiently," remarked Tracy Allen, operations manager for Pilgrim's, and committee chairman.
With the new location and exciting program, the Workshop is expected to fill up fast. To view the full agenda, register for the Poultry Processor Workshop and reserve your hotel room, click here or visit www.uspoultry.org.