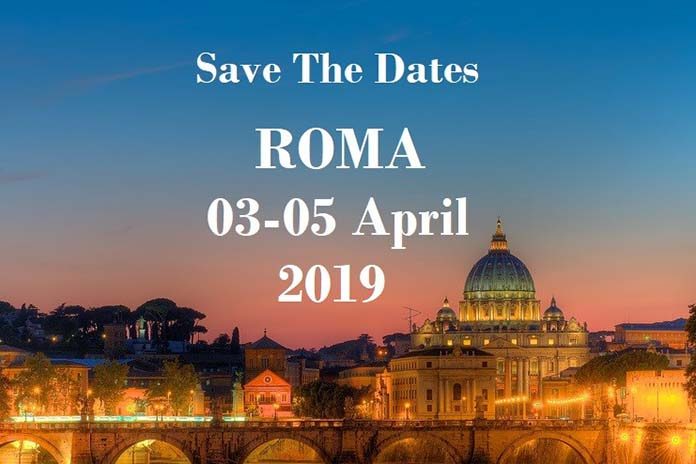 The 6th Conference on Poultry Intestinal Health will be organized in Rome, Italy from 3rd to 5th April, 2019. Keynote presentations by internationally renowned speakers will provide the latest scientific information on this subject and are the backbone for a diverse program in which there is plenty of room for short communications, discussion and networking.

The conference will be organized in sessions that will cover the most important topics in poultry gut health, being:
Gut health diagnostics
Foodborne pathogens
Pathogenesis of intestinal disease
Parasitic diseases of poultry
Immunity
Nutrition and feed additives to control gut health
Other gut health topics
Abstract submission open until November 2018.
In poultry, preserving intestinal health is a key issue in enhancing productivity, reducing antimicrobial usage and improving animal welfare. The last decade, a lot of novel information has been collected that has led to an increased understanding of the interaction between nutrition, intestinal microbiota, and the host cells in the gut. This has enabled the poultry industry to develop science-driven control products for intestinal disorders and diseases, and to identify biomarkers for intestinal inflammation and cellular damage. While scientists have been studying the pathogenesis of intestinal diseases such as necrotic enteritis and coccidiosis, they also were highly active in unravelling the significance of the composition and activity of the gut microbiota and the response of the host towards microbial changes. In addition, one has been looking into the significance of responses of epithelial cells and immune cells in relation to nutritional (and microbial) changes, so that a deeper understanding of the intestinal ecosystem has been achieved. The poultry industry has been very active in using this novel information to design nutritional interventions and feed additives that stimulate intestinal health, and this cross-talk between science and industry has been very successful in generating a platform for further improvements in control and diagnosis of intestinal health issues in chickens.