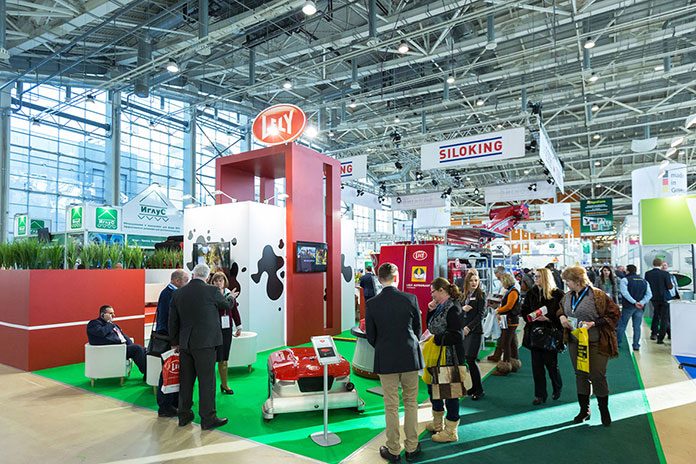 AgroFarm has developed consistently over recent years to become the excellent top forum for Russian animal farmers and Russian and international suppliers. It assumes a leading position as international exhibition for animal husbandry and animal breeding in Russia.
Agro Farm 2018 will be held from 6th February to 8th February 2018 at the VDNKH exposition centre (Hall 75) in Moscow, Russia.

The exhibition's special hallmark is its broad programme that covers all major aspects of productive animal husbandry: breeding and genetics, equipment and technology for animal husbandry, environmental engineering and bioenergy, as well as services. The mixture of technical exhibition and comprehensive technical programme responds to the ever growing needs of the branch for information and captures the spirit of the times.
AgroFarm is supported by the Ministry of Agriculture of the Russian Federation and is considered to be an important platform for promoting animal production.
As the leading international trade fair for industry professionals in Russia, AgroFarm attracts key players and decision-makers, investors, experts and dealers, even from the most distant regions of the country. Many international companies from the animal husbandry sector such as Delaval, GEA, Kuhn, Lely, Siloking, Big Dutchman, Schauer, Kemin and other have already registered.
"AgroFarm is a very important event for Russia. We want to cooperate with foreign companies, to develop our own production. The most important fact is that despite the difficult situation, practically all renowned manufacturers came to the show. I am quite sure that they found their customers, consumers and partners here to increase their exports to Russia.", said Sergey Lisovskiy, Senior Vice-president of Council of the Federation Committee for Agrarian and Food Policy and Environmental Management.