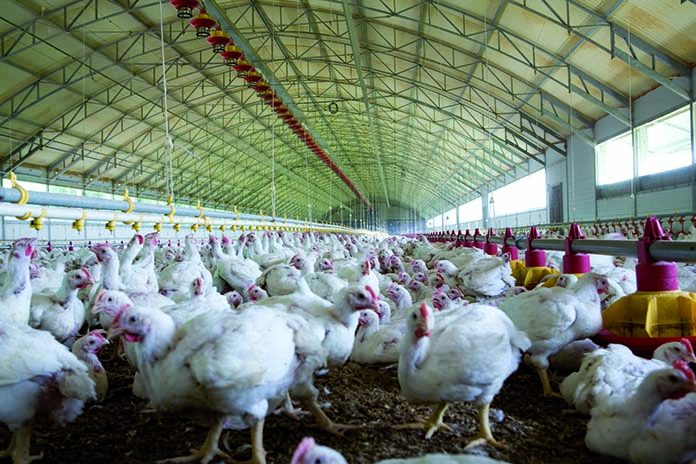 Chris Morrow graduated from Melbourne University with a Bachelor of Veterinary Science in 1980, and was initially employed as a Government Veterinarian (Poultry) in Tamworth, NSW, where he developed a rapport with the Poultry Industry and colleagues in the NSW Poultry Branch. In 1985, he returned to Melbourne University to undertake PhD studies on Mycoplasmas of Poultry, under the supervision of Professor Kevin Whithear. Chris developed the MS-H Mycoplasma synoviae vaccine, and he became a recognised international authority on avian mycoplasmas. Since completing his PhD studies, Chris has maintained a strong continuing interest in this area of science throughout his career in Poultry Science in research and commerce.
In 1990 Chris was recruited by then Victorian Department of Agriculture as an Avian Pathologist, at the Victorian Institute of Animal Science, Attwood, where he continued his research on mycoplasma typing and diagnosis, worked on Newcastle disease virus virulence and avian influenza typing and diagnosis, and played an important role in resolving the issues of the Marek's disease control following the importation of international seedlots in 1992.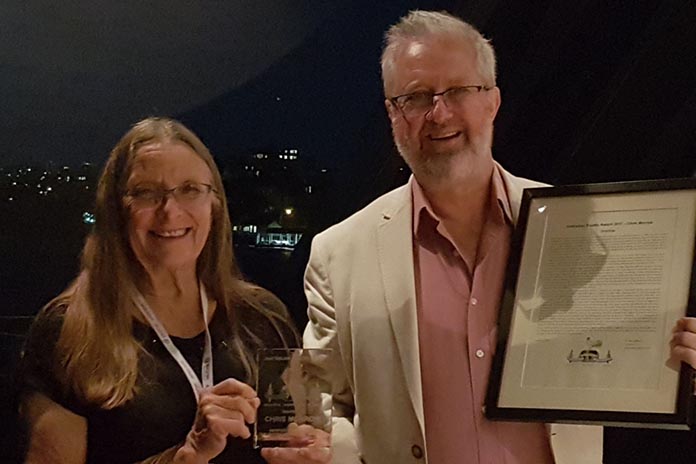 In 1996 Chris became a company veterinarian for Aviagen Ltd, Scotland. In 2006, Chris was offered a position of Global Technical and Marketing Manager of Bioproperties Pty Ltd and this new role capitalised on his scientific strengths and his international reputation and knowledge. He was able to utilise his in-depth knowledge of avian mycoplasmas to develop markets for the Bioproperties vaccines, and at the same time re-engaged with his colleagues at the University of Melbourne to stimulate new technical developments on the vaccine front and in the diagnostic area. Chris has been a vital component in the effective commercialisation of vaccines for both Bioproperties and the University of Melbourne (where he is an honorary Associate Professor), with royalties from international sales of the mycoplasma vaccines also flowing into AECL and RIRDC to support poultry research.
Some of Chris's most significant achievements include: research on lentogenic Newcastle disease virus in broiler chickens prior to Australia's major Newcastle disease outbreak in 1998-1999, development of PCR technology for diagnosis of Mycoplasma synoviae, development of the MS-H live Mycoplasma synoviae vaccine, detection and differentiation of M. meleagridis and M. iowae in turkeys by PCR, characterisation of influenza A viruses isolated from Victoria ducks between 1990-1996, leader of the Avian Mycoplasma team of the International Research Program for Collaborative Mycoplasmology, specialist lectures on veterinary input into modern poultry industries for the University of Melbourne Veterinary School, continuous contributions to the Australian Veterinary Poultry Association and World Veterinary Poultry Association and regional Poultry Health forums in Australia, reviewer for Avian Pathology, Avian Diseases, Virus Research, the Veterinary Record, the Australian Veterinary Journal and Tropical Veterinary Medicine, development of international markets for the mycoplasma vaccines produced in Australia. He has published 37 papers in scientific journals and four major chapters in books on avian medicine. He has also contributed to our understanding of fowl cholera, coryza and avian hepatitis E viruses, and has been a potent force in driving collaboration between international and Australian researchers on poultry diseases.
Chris is well known for his quick wit, lateral thinking, problem-solving ability, outgoing and humorous personality and his willingness to share his knowledge with others. He is a most deserving recipient of the WPSA Australian Poultry Award.