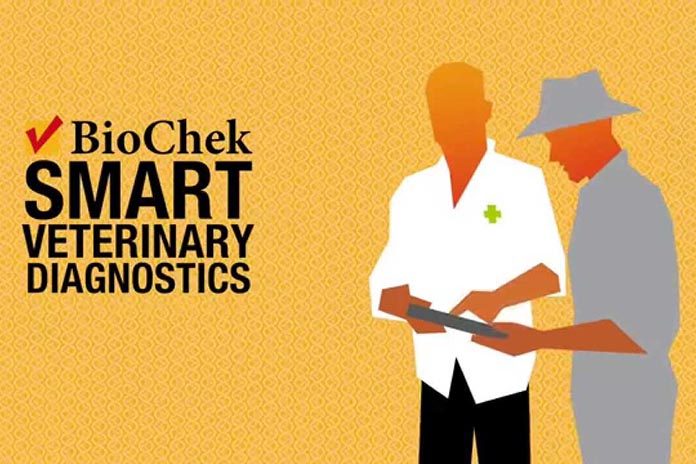 BioChek is pleased to announce a very special lunch meeting during the International Production & Processing Expo 2018, on Wednesday January 31st. The company will provide lunch, during which there will be a talk by Luuk Stooker, with a Q&A to follow.
"The development of an NDV-Fusion protein ELISA and its place in a full NDV diagnostic strategy" by Luuk Stooker, DVM.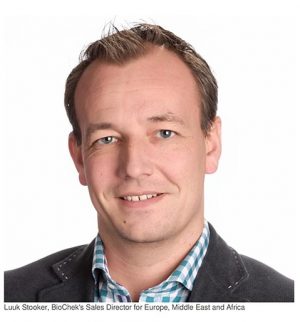 Luuk Stooker is BioChek's Sales Director for Europe, Middle East and Africa. Previous to BioChek, Luuk worked as a Poultry Veterinary Manager for a global pharmaceutical company throughout Europe, Africa and the Middle East for six years. Before that he worked as a poultry veterinarian for one of the largest poultry practices in the Netherlands. In 2007, Dr. Stooker earned a DVM from Utrecht University.
Luuk joined BioChek in the summer of 2016 as Senior Poultry Product Manager. He started his new role of Sales Director in the fall of 2017.
BioChek Smart Veterinary Diagnostics will attend the IPPE in Atlanta, Georgia for the full three days, at Booth B7314 , from January 30th until February 1st, 2018.
All information on the BioChek lunch meeting:
Date: Wednesday January 31st, 2018
Time: 12.00PM – 1.30PM (Luuk will occupy 40 minutes of time including an anticipated short Q&A session)
Location: Meeting Room B 315 in Building B of the Georgia World Congress Center, Atlanta, Georgia
Save the date and sign up now. Click here! Limited seats available!
If you have any questions about the BioChek lunch meeting or BioChek's attendance at the IPPE, please contact Tim Goode: timgoode@biochek.com