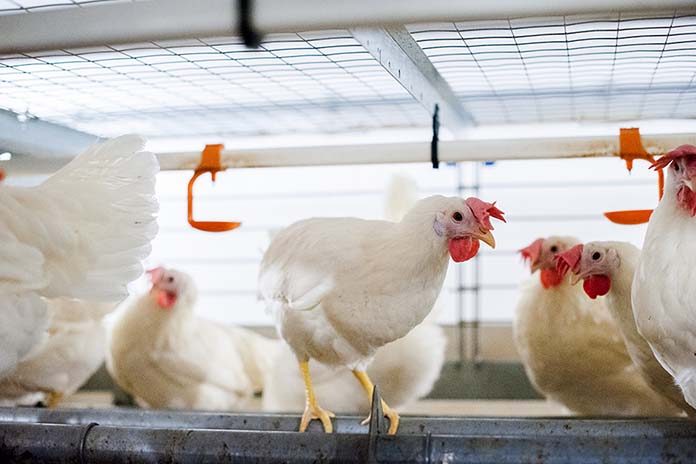 Egg Farmers of Canada has been recognized for a sixth consecutive year as one of the National Capital Region's Top Employers. This annual competition evaluates employers based on criteria such as training and skills development, community engagement, performance management and benefits, among other indicators.
"We take great pride in our employee-driven culture and are honoured to being among the ranks of the National Capital Region's Top Employers," said Tim Lambert, Chief Executive Officer at Egg Farmers of Canada. "We have a phenomenal team, and have taken great care in building an environment that offers our staff the tools to succeed, grow and continuously improve."

Egg Farmers of Canada offers its nearly 60 employees a range of professional development and training opportunities, and hosts regular team building and staff appreciation events. A number of employee-led groups and initiatives contribute to the vibrancy of the organization, and drive collaboration and engagement.
"Our team is passionate about the work we do, and committed to our vision to build a strong and sustainable Canadian egg industry," adds Tim Lambert. "Our staff live and breathe this every day, and their hard work allows us to seize new opportunities and grow our industry while giving back."
Egg Farmers of Canada represents more than 1,000 egg farmers and farm families who deliver fresh, local and high-quality eggs to Canadians every day. The Canadian egg farming industry has grown by nearly 30% over the past decade, with the retail sales of table eggs increasing by 4.1% last year alone. The organization is committed to giving back and partners with many national causes and organizations such as Breakfast Club of Canada, Food Banks Canada, Canadian Food For Children and Heart for Africa (Canada).
Waterstone Human Capital recently recognized Egg Farmers of Canada as one of Canada's Most Admired Corporate Cultures for the second time, and the organization has built a reputation as a leader in Canada's agriculture sector.
Now in its fifth decade as one of Canada's leading agriculture organizations, Egg Farmers of Canada manages the national egg supply and promotes egg consumption while representing the interests of regulated egg producers from coast to coast.
For more information visit eggfarmers.ca.