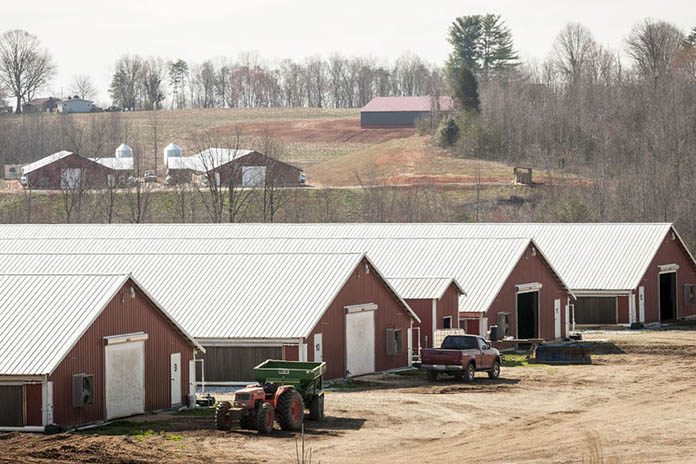 The Environmental Protection Agency (EPA) has filed a petition with the U.S. Court of Appeals for the District of Columbia requesting an extension of the current stay of the mandate to submit reports notifying first responders of the release of low levels of ammonia from poultry and egg farms.
The petition follows the release of preliminary guidance documents on Oct. 27, which outlined reporting obligations required for animal agriculture under the Comprehensive Environmental Response, Compensation and Liability Act (CERCLA) and the Emergency Planning Community Right to Know Act (EPCRA).
The EPA petition recognizes that "estimating emissions is complex given the numerous variables involved" and that additional time would allow the agency to review input solicited from stakeholders that could increase the accuracy of emission estimates.  The agency's motion for further stay requests an additional two months, or until Jan. 17, 2018, whichever is later.  U.S. Poultry & Egg Association (USPOULTRY) and the National Pork Producers Council (NPPC) are in the process of filing briefs that support EPA's motion for further stay of the mandate.
The appeals court's current stay expires on Nov. 15. If the court denies EPA's motion for further stay of the reporting requirement, poultry and egg farmers across the United States would be required to begin reporting under the CERCLA program on Nov. 15. To prepare for potential denial of the EPA motion, USPOULTRY has developed reporting guidance documents to assist poultry and egg producers. The documents outline the steps for notifying the National Response Commission, and the submission of the initial and 12-month follow-up reports to the appropriate Regional EPA office.
John Starkey, president of USPOULTRY commented, "We appreciate EPA's thoughtful review of the reporting requirements and their recognition that the low-level emissions that may result from the natural breakdown of manure are highly irregular and differ from one farm to the next. USPOULTRY's reporting documents have been developed to provide poultry and egg producers the potential means to make a good faith estimate of emissions until more accurate methodologies are established that account for the multiple variables that we know affect the generation of emissions."
USPOULTRY's reporting guidance documents can be located on the USPOULTRY website under the Regulatory Programs Support and Assistance menu. The preliminary guidance issued by EPA on Oct. 27, clarified that reporting under the EPCRA program is not required because "any substance to the extent it is used in routine agricultural operations, or is a fertilizer held for sale by a retailer to the ultimate customer," is excluded from the definition of "hazardous chemical" and the "handling and storage of the animal waste would also be considered a routine agricultural operation." The EPA's guidance document can be found on their website.