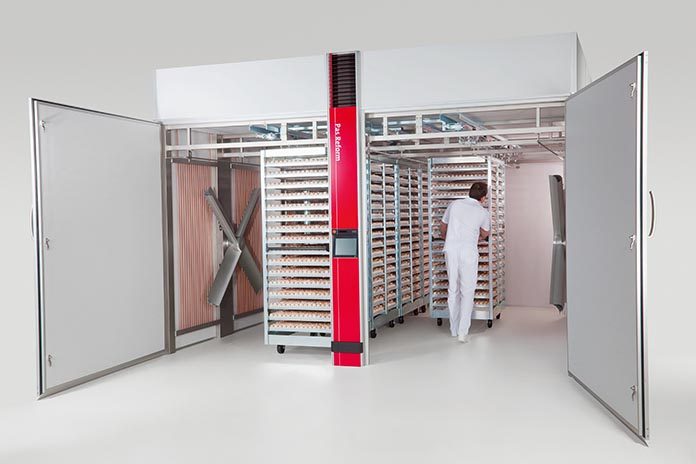 Miller Poultry, a producer of Amish-grown, antibiotic free poultry, has commissioned a complete renovation of its broiler hatchery in Goshen, Indiana with SmartPro™ NF single stage incubation.
The refurbished hatchery will be equipped with 27 technologically advanced SmartPro™ NF setters, accompanying hatchers and supporting ventilation, for a weekly setting capacity of approximately 1.1 million eggs.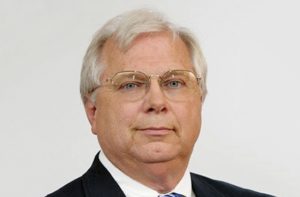 SmartPro™ NF single stage incubation allows for precise, zonal temperature control, which delivers a higher hatch of fertiles and superior chick uniformity. Miller's entire incubation and hatching process will be integrated with the SmartCenterPro™ hatchery management system, Pas Reform's most advanced, next generation hatchery information software, to aid in quality control, preventative maintenance and hatch cycle analysis.
Commenting on the new project, Vice President Live Operations Stephen Shepard said: "It is the right time to significantly upgrade our hatchery and go 100 per cent single stage. When we analysed the health, robustness and uniformity of the day-old chicks produced by our current SmartPro™ NF single stage equipment, we were left in no doubt that this was the best route to continue innovating incubation in our company. We have been extremely pleased with our relationship with NatureForm, so they were the natural choice to support our plans."
Miller Poultry, family owned since 1942, specializes in antibiotic free, all vegetable-fed poultry that are raised on small Amish family farms.
Owner Galen Miller of Miller Poultry adds, "We are one of the original users of NatureForm single stage equipment. It has been great to watch them grow and advance over the years and we are happy to move forward together with them in this new phase of our operations."
Jack Hubbell, Vice President of Sales for NatureForm comments: "We are excited about the opportunity to grow with Miller Poultry. We have known them for many years and it is really special to be a chosen supplier for such a quality-conscious company."