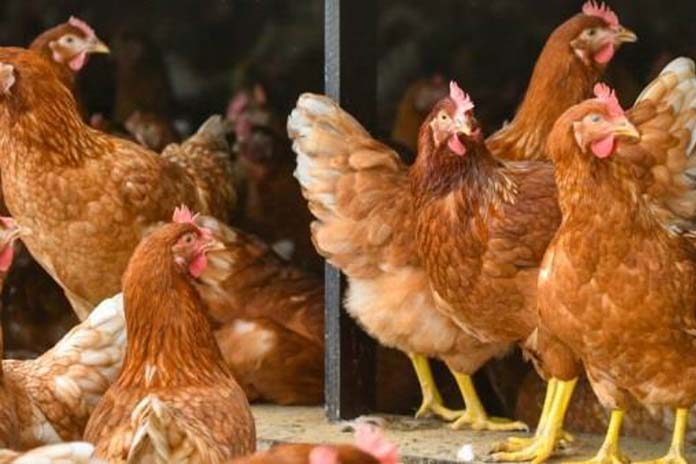 HOTRACO AGRI launches an extensive upgrade to the Orion

For years, the Orion has been the beating heart of barn automation in many poultry farms worldwide. With its enormous versatility, computing power, ease of use and management data capabilities, it has proven to be one of the most powerful automation computers on the market.
To respond to trends and developments in the market and to meet the specific needs of poultry farmers, Hotraco Agri has been working hard on an extensive software upgrade for the system. Various new controls and applications have been implemented, especially in the area of climate and feeding. With this upgrade, the Orion has become even more versatile and complete.
Hotraco Agri have expanded and adapted various controls in the Orion, resulting in new climate and ventilation options. A new feature is the determination of wind chill for broilers, which is based on the measured room temperature, air speed and humidity. This is important for barns that are ventilated with tunnel ventilation. The heat exchanger control has been considerably expanded and now, by means of a minimum curve, can continue to run continuously when the desired barn temperature has been reached. In order to properly regulate the minimum exhaust of the ever increasing capacity of heat exchangers, a damper is used. From now on, it is possible to control this damper via the Orion. Furthermore, the cascade control for the inlet valves has been extended, the tunnel inlet valves can be controlled in several groups, the mixed ventilation control has been doubled and an option has been added for linking the universal ventilation control to the calculated ventilation position with a synchronous curve.
New feed solutions for better performance of laying hens
In the Orion it is now possible to feed in groups. To send the animals to the right floor and to get them back into the systems on time, especially in free-range and aviary barns, the feed chains can be controlled in three groups. With the adapted control for the feed weigher, the Orion can combine silos. Below a set minimum, the last feed (often grit) from the first silo is combined with feed from a second silo of the same feed type. This keeps the quality of the feed up to standard, which contributes to a more consistent performance of laying hens. Another new feature is a control for sending an empty signal from a silo with a sensor, instead of by silo weight, to prevent an excessively fast switchover to another silo. A final extension is the capability to stop the feed control at a set day and time to allow the animals to fast for the emptying of the barns.
With this system upgrade to the Orion barn computer, Hotraco Agri is ensuring that poultry farmers are ready for the future. Poultry farmers can request the upgrade from their dealer/installer.