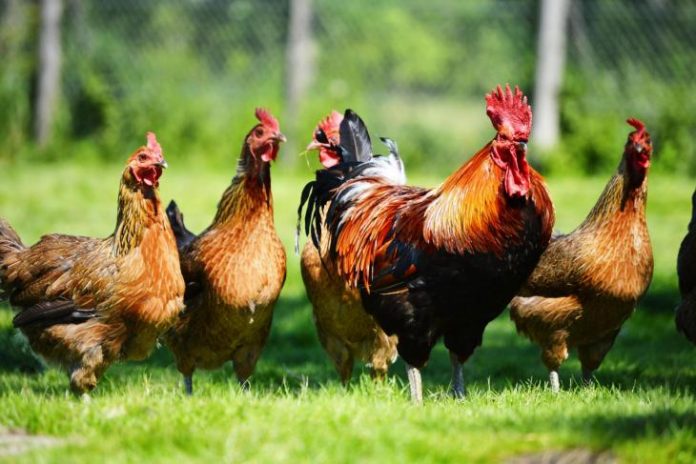 Poultry rearing for meat and eggs is now a global activity, which continues to adapt to the changing national and international economic and political climate. Poultry health is important as infectious agents and other causes of disease also continue to change and adapt and it is important for those involved in the industry to keep abreast of the latest applied and pure scientific developments, which can affect the industry.
The Poultry Health Course was established at the Houghton Poultry Research Station in the 1970s and has been run every year since then. In 2015 the course of 55 lectures was delivered by 30 international experts in their fields of pathology, poultry rearing, nutrition, pathology, parasitology, virology and bacteriology coupled with applied subjects such as vaccination, post-mortem examination and laboratory diagnosis.
In 2015, The University of Nottingham partnered with the Pirbright Institute to also develop the Poultry Health Course as a completely online course to be run in parallel with the residential course involving the same set of lectures and lecturers. The online course is available form October 2017 to June 2018.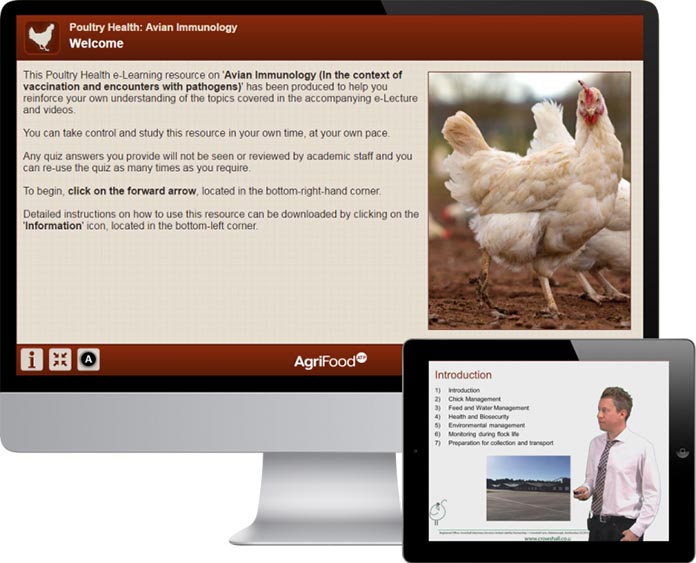 Residential Course
This one – from 9 to 20 of April 2018 – is a residential course for veterinary surgeons, technical staff and managers from the poultry industry who wish to learn more about the nature, diagnosis and control of infectious diseases of poultry. The course is also suitable for non-specialist graduates who wish to gain a thorough knowledge of the poultry sector while working towards the postgraduate awards in Agrifood.
Week 1 (9 – 13 April 2018), based near the Pirbright Institute, contains lectures based around cutting edge scientific aspects of poultry health including anatomy, immunity, genetics and infectious disease, delivered by international experts from the UK, Europe and the US.
Week 2 (16 – 20 April 2018) is based at the University of Nottingham's School of Veterinary Medicine and Science (SVMS), Sutton Bonington Campus and comprises a series of lectures and practical activity on the more applied aspects of poultry health including the turkey, duck and game bird industries, vaccination and use of antibiotics, problems of the broiler and layer industries, lameness, problems in the field and the art of field investigation.
For course registration, enquiries, and further information on course organization and content, please see www.poultryhealthcourse.com.
Veneu
The Pirbright Institute
Ash Road
Surrey, GU24 0NF United Kingdom + Google Map