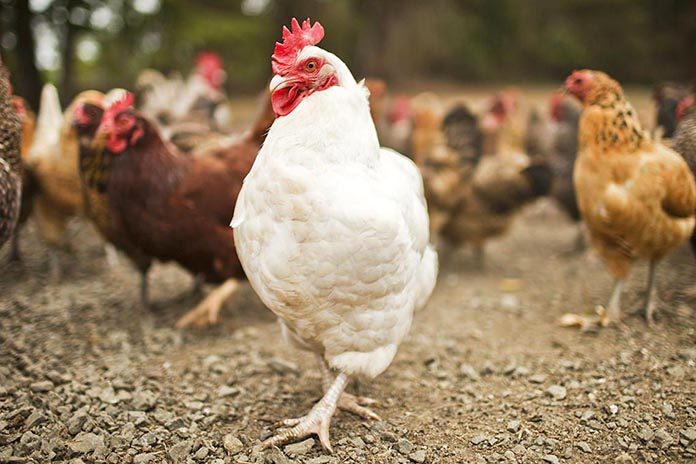 Registration & sponsorships for the Poultry Health Management School open January 6, 2020

The Poultry Health Management School (PHMS) is excited to announce attendee registration and sponsorship opportunities will open January 6, 2020 at 10 a.m. CST. The school is broken into two classes – turkey/broiler health and layer health, and is set for May 18-21 hosted by the University of Minnesota in St. Paul, Minn. The topic theme this year is vaccines and medications.
Designed as in intensive training course for on-farm poultry owners and their employees, the school teaches necropsy skills, current industry practice lectures, and applicable case studies in the areas of nutrition, housing/management, disease/diagnostics, and vaccines/medications.
"This is our 19th year putting on the school," said Teresa Morishita, PHMS board president and one of the founding PHMS team members. "We created the school with the purpose to expose farm owners, managers and employees to better comprehend poultry health and poultry management strategies under the guidance of allied company and university professionals.
The schedule for the week is:
Turkey and Broiler Health Management School: May 18–19 with a welcome reception Monday evening, May 18.
Layer Health Management School: May 20–21 with a welcome reception Wednesday evening, May 20.
"This school is not possible without the generous support of our allied company sponsors," said Morishita. "Sponsorship is a tremendous opportunity for companies to expose their business portfolio to a diversified audience of farm personnel across the country."
Each school is limited to 75 attendees so register immediately to ensure a spot. A waiting list will be made available once the initial 75 seats are filled. Only five attendees per company will be accepted to each school. All separate locations count as one total company so please communicate with other company locations before registering attendees.
All details regarding the event including: registration, hotel reservations, school agendas and sponsorships can be found at www.PoultryHealthSchool.com. Direct all questions to Rebecca Groos, PHMS staff at: rgroos@minnesotaturkey.com or call (763) 682-2171.