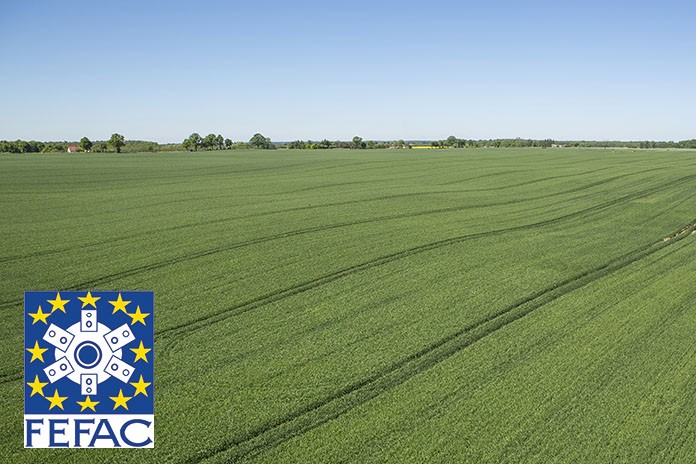 FEFAC and its French member EUROFAC have opened the registrations to the symposia on the role of animal nutrition in animal health management and the European protein plan in Lyon, France, on 20-21 June 2018, in the background of FEFAC's 63rd Public General Assembly. A first draft version of the programme has also been made available. An early bird offer is available until 31 March 2018.

On day one, European Commission Director Food & Feed Safety (DG SANTE), Dr Sabine Jülicher, and the Deputy Director for health and animal welfare at the French Ministry of Agriculture (DGAL), Mr Laurent Lariviere, will provide keynote speeches on EU and French policy initiatives focusing on AMR reduction and the role of animal nutrition science therein.
Professor Leo den Hartog (Nutreco) will elaborate on the scientific dimension of innovative feeding regimes as part of optimal farm animal health management. Professional experts from FVE, AnimalhealthEurope, FEFANA, FEFAC, Copa-Cogeca and a.v.e.c. will jointly present the respective sector visions and initiatives for improved animal health management as well as discuss synergies and opportunities for developing a holistic, multi-disciplinary approach.
To set the scene, FEFAC already developed an information briefing on the way forward for an increased contribution of animal nutrition science to animal health management ((18) PR 5).
On day two, European Commission Director for Agricultural Markets Jens Schaps (DG AGRI) will brief participants on the work progress of the EU protein plan, which is expected to be published before the end of 2018. Jean-Michel Aspar from COCERAL will explain the strategic importance for the EU livestock sector to keep open access to imports of protein-rich feed materials. The potential of alternative protein sources and the challenges & opportunities for plant breeders will be highlighted by speakers from Wageningen University and ETP Plants of the Future respectively, followed by a panel discussion with speakers from Copa-Cogeca, FEDIOL, Terre INOVIA and USSEC.