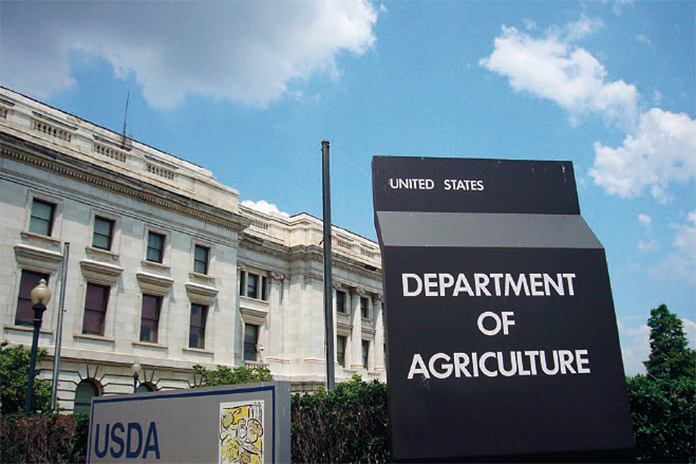 The final rule establishes a level playing field for organic producers, bolsters consumer confidence in the organic label, and ensures that all organic animals live in pasture-based systems utilizing production practices that support their well-being and natural behaviour.
In addition, the final rule supports the core goal of the Organic Foods Production Act (OFPA), which instructs USDA to develop regulations – including detailed standards for organic livestock and poultry production – to ensure that organic products meet a consistent standard.
Based on multiple recommendations from the National Organic Standards Board and a robust record of public comments from a range of stakeholders, these amendments ensure consistency and consumer transparency by setting clear, enforceable standards for organic animals. Developed in close consultation with other Federal agencies, the rule also clarifies options available to organic producers to help them achieve critical food safety and biosecurity goals. Major provisions of the rule include:
Clarifying how producers and handlers must treat livestock and poultry to ensure their health and well-being throughout life, including transport and slaughter.
Specifying which physical alterations are allowed and prohibited in organic livestock and poultry production.
Establishing minimum indoor and outdoor space requirements for poultry.
The final rule published in the Jan. 19, 2017 Federal Register can be viewed at: www.regulations.gov.
USDA strengthened programs that support organic operations over the past eight years by establishing a number of resources to help organics producers access USDA programs and tools that can help them grow domestically and abroad. The site www.usda.gov/organic creates a one-stop-shop for the organic sector to get the assistance they need. With support from USDA, the total retail market for organic products is now valued at more than $43 billion in the United States alone. The National Organic Program, part of the Agricultural Marketing Service, is responsible for ensuring the integrity of organic agricultural products in the United States and throughout the world.
More information is available at www.ams.usda.gov/nop