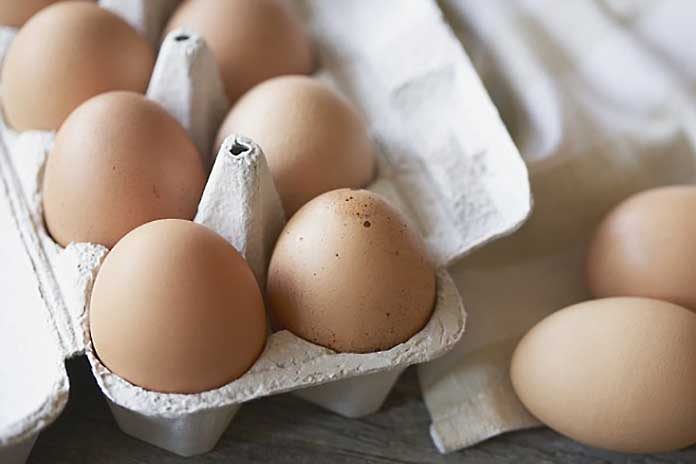 In a world where so many people, especially children, go hungry and suffer from malnutrition, we have good evidence to show that eggs can be an important part of the solution.
According to the World Health Organization, millions of children around the world suffer from stunting and wasting as a result of insufficient nutrition. In other words, they're not growing normally and their bodies are skeletal and frail. Even in the United States, one in six children faces hunger on a regular basis. For more than 12 million kids in the U.S., getting the nutrition they need to learn and grow has become a daily challenge.
Eggs reduce stunting and wasting in children
Two separate studies, conducted among children in nutritionally vulnerable populations, found that adding just one or two eggs per day to these children's diets dramatically improves their health outcomes.
The first study, conducted by researchers from Washington University in Cotopaxi Province, Ecuador, determined that providing one egg per day for six months to children ages six to nine months (compared to a control group who did not) significantly improved growth while reducing prevalence of stunting by 47 percent.
Similarly, researchers from the University of Arkansas found that adding just two eggs per day to the diets of children ages six to nine years in undernourished areas of rural Uganda resulted in increased height and weight.
Eggs provide sustainable nutrition
Proper nutrition, starting at a young age, is crucial. But when we think about feeding the world, we must also consider the environmental impact of the production of these foods and the contribution to local communities. This is commonly referred to as "sustainable nutrition."
In fact, the Food and Agriculture Organization of the United Nations has a broad definition of sustainable diets that is inclusive of not only nutrition and the environment, but also economics and society.
The world's egg farmers are committed to providing a sustainable source of nutritious food. One large egg has 13 essential vitamins and minerals and six grams of high-quality protein. At about $0.17 each, eggs are a highly affordable protein source with one of the lowest environmental impacts.
World Egg Day celebrated "Protein for Life"
Friday, October 12th marked World Egg Day. This year's theme — "Protein for Life" — could not be more appropriate. "Protein for Life" refers to the nutrition eggs provide and the continuous improvement made to reduce the impact of egg production on the environment and resources like land and water.
But "Protein for Life" also refers to efforts to help sustain local communities economically, which is a key effort of the International Egg Foundation (IEF). The IEF focuses on increasing egg production to provide undernourished infants, children and families with an independent, sustainable and high-quality protein supply. The IEF is also providing resources for communities in Mozambique, Swaziland and Zimbabwe to become successful egg producers.
Efforts like these are not only commendable; they illustrate how eggs can provide communities and at-risk populations around the world with a sustainable, affordable, and accessible source of high-quality protein and essential nutrients. The egg truly is incredible.