Zootecnica International magazine subscription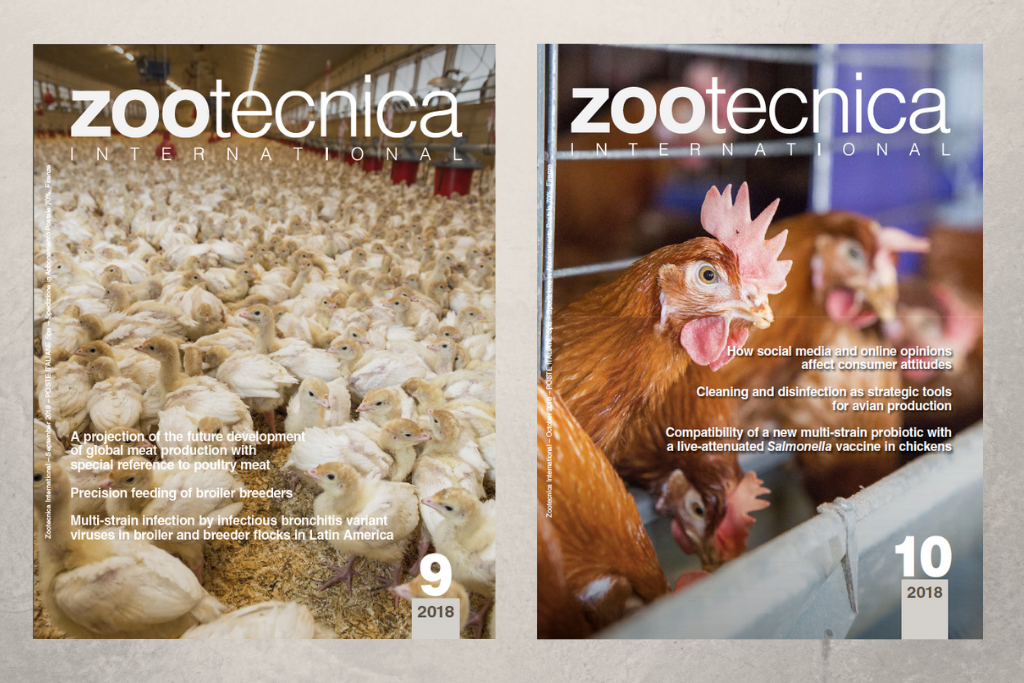 Zootecnica International is a monthly magazine, which provides worldwide news, reviews of exhibitions, informative reports and interviews with representatives from the leading poultry companies. The articles cover a wide range of topics relevant to all the different sectors of the poultry industry with focus on such areas as genetics, incubation, management, nutrition, veterinary, processing and marketing.
The magazine is edited in three languages namely English, Russian and Italian.
Special Discount Offer
50% discount from normal subscription price!
Zootecnica International English edition
1 year subscription (11 issues)
€ 44 (List price would be € 88)

2 years subscription (22 issues)
€ 80 (List price would be € 160)

1 year subscription (11 issues)
€ 57 (List price would be € 114)

2 years subscription (22 issues)
€ 105 (List price would be € 210)

Zootecnica International Italian edition
1 year subscription (11 issues)
€ 26 (List price would be € 52)

2 years subscription (22 issues)
€ 45 (List price would be € 90)

Zootecnica International Russian edition
1 year subscription (6 issues)
€ 15 (List price would be € 30)

2 years subscription (12 issues)
€ 25 (List price would be € 50)