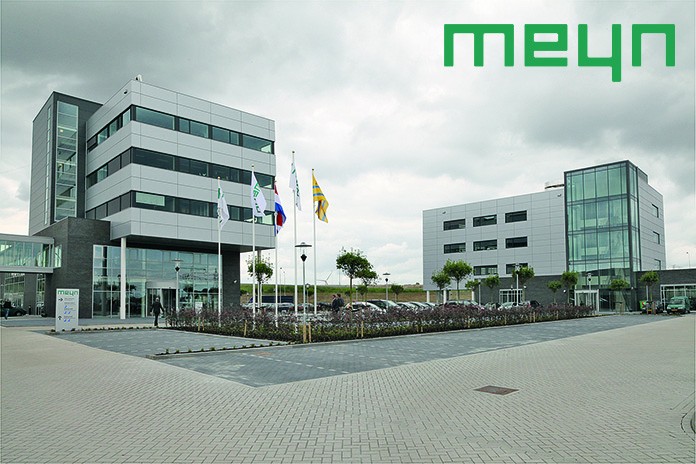 The next generation Meyn Opening machine 240, works with a "Swivel" movement to ensure an exact cut to reduce intestine damage at high speeds, independent of bird weight. The low risk of picking up any intestines when entering the bird's cavity ensures a consistently low contamination level.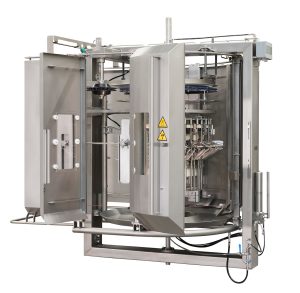 Birds are held in position by the lower part of the processing unit, and the back support tilts the bird to ensure a proper infeed of the knife guide. Next, the lower part of the scissors is guided through the (vent) hole into the bird, until it rests against the breast-bone. The back support ensures that the bird is pulled back in a straight position to prevent picking up intestines. The upper (crenelated) knife is next lowered, cutting the abdominal skin. Finally, the bird is released from the unit.
Maintenance has been made easier for customers due to the usage of quick release principles and interchangeable parts. Despite leeway caused by wear and tear, this machine continues to cut accurately. In addition to that, even when the cutting blades are blocked by a hard object, the blades will not get damaged, so the knives remain sharp up to 12 weeks. The processing unit is cleaned after each cycle using spray nozzles.
The new Opening machine 240 should be combined with the new Meyn Vent Cutter 240 to process up to 13,500 bph.
The new Opening machine 240 meets the latest requirements of CE regulations. Safety is optimized by implementing the new ECP 1.1 concept. So, infeed guide adjustments can be made without opening the safety doors for easier and safer operation.
For more information, please visit www.meyn.com.