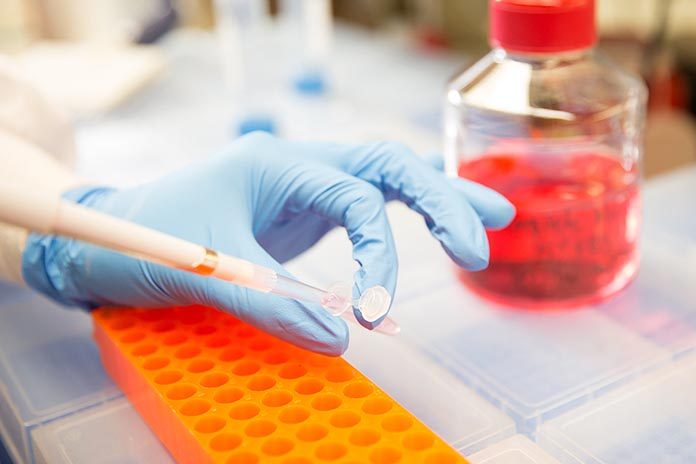 As global concern about the human health threat posed by antimicrobial resistance continues rises, governments continue to introduce legislation to curb antibiotic use in animal agriculture, and consumers become more interested in how their food is produced.
In this context, Trouw Nutrition, a Nutreco company, is sharing how an integrated approach can reduce antibiotic use in animal production. Speaking at a high level seminar organized by the Institute of Animal Science of the Chinese Academy of Agricultural Sciences, Trouw Nutrition leadership addressed how the human health threat posed by antimicrobial resistance demands a global regulatory framework.
During the conference addressed by high representatives of the European Commission, The Netherlands Government and the PA International Foundation, Trouw Nutrition shared findings from a series of research trials demonstrating successful strategies to reduce in-feed antibiotics.
Addressing antimicrobial resistance threat requires a global response
While governments around the world introduce efforts to reduce antibiotic use in animal production, China is moving proactively to introduce a total legislative ban on in-feed antibiotics by 2020. Given the global nature of trade and agriculture today, Dr. Reinder Sijtsma, Regulatory Affairs Director at Trouw Nutrition commended China's legislative initiative, saying antimicrobial resistance is a global threat and will demand a global regulatory response. Addressing conference participants, he noted one of the main proposals to the European Parliament is a legislation change that would encompass healthy animals as well as those accepting health challenges.
"There are a number of health challenges affecting animal welfare for which the feed additives industry can offer solutions and the key to success is a supportive regulatory framework allowing producers to use innovative nutritional solutions not available today due to current feed additive regulations," Dr. Sijtsma stated. Proposing how China and Europe may align legislative efforts in the future, Dr. Sijtsma suggested a public-private-science collaboration between China and the European Union, integrating joint testing, authorizing and labeling.
Collaboration between science, public and industry parties shows feed additives can help producers achieve animal health and performance targets
Dr. Jaco Eissen, Global Innovation Lead at Trouw Nutrition, shared findings from an ongoing two-year study involving the Chinese Academy of Agricultural Sciences' Institute of Animal Science and one of the most reputed Chinese veterinary inspection institutes. Driven by the need to profitably reduce use of antibiotics in animal production, comprehensive research studies involved multiple stakeholders and included three series of trials in research conditions- with and without microbial challenges and field conditions.
Dr. Eissen shared that feed additive solutions tested in research conditions as well as in farmed animals presented with a microbial challenge showed strong potential to reduce the use of antibiotics while maintaining animal health, welfare and producer profitability. "The results from these trials demonstrate that reducing the use of antibiotic growth promoters (AGPs) while keeping or even improving animal performance is possible," said Dr. Eissen. Additional field studies confirmed the potential of tested feed additives to help producers achieve performance goals without antibiotics used for growth or prophylactic purposes. The next step in the ongoing study is a fourth pathway evaluating Trouw Nutrition's feed-farm-health approach in a commercial environment.
"At the end of the day, the efforts of world health authorities and governments to address the human health threat posed by antimicrobial resistance, will demand innovations in animal production," said Sijtsma. "A cooperative regulatory framework involving private-public collaboration coupled with research that shows feed additives can reduce antibiotic use in agriculture will allow producers in China, Europe and around the world to reduce antibiotic use while maintaining profitability."