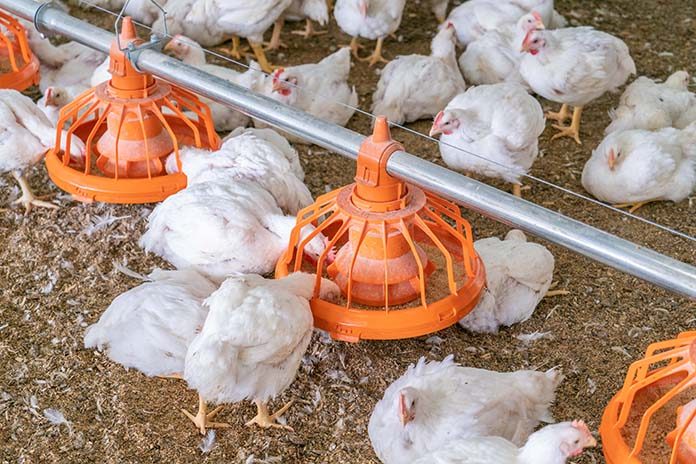 The present study investigated the effects of dietary supplementation of several Bacillus strains on growth performance, intestinal inflammatory and anti-inflammatory cytokines, antioxidants and tight junction (TJ) protein mRNA expression in chickens challenged with mixed coccidia infection (Eimeria tenella, E. maxima and E. acevirulina).
Firstly, ten different strains were screened for their beneficiary effect after coccidia challenge by measuring relative body weight gain (RBWG), lesion score and total oocyst count. Secondly, three Bacillus strains were evaluated in depth by measuring RBWG, lesion score, total oocyst count and gene expression of proinflammatory (IL-6 and IL-8), anti-inflammatory (IL-10 and TGF-ß), anti-oxidants (SOD and HMOX) and tight junction proteins (JAM 2 and occludin).
Our results showed that out of ten different strains three strains, one B. licheniformis and two B. amyloliquifacien fed birds showed significant RBWG, low lesion score (caeca, jejunum and duodenum) and lower oocyst count compared to non- Bacillus-fed control birds.
Bacillus fed birds showed significant pro and anti-inflammatory response and higher expression of antioxidants and tight junction proteins in duodenum, caeca and jejunum.
In conclusion, present study results are promising and indicate beneficiary effect of probiotic supplementation in poultry diet to control economic losses imposed by coccidia infection in chickens.
Source: From the Proceedings 2019 AAAP Symposium