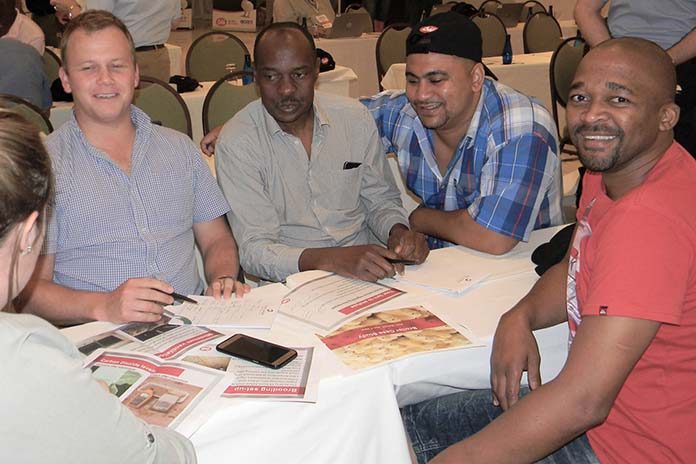 Plans to develop RCL Foods' own Agriculture Academy in South Africa were announced by Dr Sanjay Maharaj, the company's technical executive for agriculture, at a technical school organised jointly with Cobb Europe at KwaZulu-Natal.
The four-day RCL Technical School, hosted by Cobb Europe and held at the Sam Lameer Hotel, was opened by Wes Schwimmbacher, agricultural director of RCL Foods and director of Cobb SA, who then lead an 'Agriculture connect' session for the remainder of the afternoon. Many Cobb Europe experts – Tore Mercan, Mark Foote, Paul Welten, Dr Andrea Pizzabiocca, Nigel Strain and Pieter Oosthuysen – also gave presentations across a variety of topics such as innovations and trends in the broiler industry, breeder and hatchery management, data analysis and ventilation.
Dr Sanjay Maharaj, speaking of how Cobb Europe hosting the technical school plays such a key part in the Agriculture Academy, said this is a means of developing 'knowledgeable, passionate and quality leaders who will consistently deliver world-class performance'.
"The sharing of new ideas and international best practices will also help us to change the game and to benchmark ourselves against the best in the world," he said. "Globalization has meant that whilst one can be locally competitive, it is now critical that we have to be globally competitive as well. The key to staying ahead of the pack lies in the quality, knowledge and passion of our people. We place huge value on developing our people to be the leaders in their sphere of operation. People who have the knowledge, correct attitude and passion will always deliver superior results."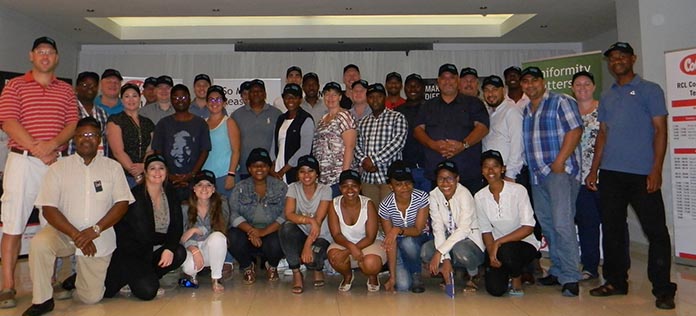 Pieter Oosthuysen, senior accounts and technical manager for Cobb in South Africa, congratulated Dr Maharaj in the coordination of the event. "Cobb Europe believes in training the trainer and creating Cobb champions, so this was a great opportunity for RCL and Cobb to work together to present the school," he said.
Wes Schwimmbacher believes the best investment they could make is in training their teams: "I believe that by encouraging learning and growth we are also creating a space where we can be more engaged, and the knowledge and skills of our people leads to greater innovation and many opportunities to be more efficient." He also gave an overview of the RCL KPI results over the past 12 months which he described as 'excellent and a huge improvement year on year'.
Steph Stolarczyk, breeder technical services, was one of the many RCL Foods attendees and thanked Cobb for such an informative and interactive school. "The presenters are all extremely knowledgeable with many years of experience in the field, worldwide, making the schools and information learnt that much more beneficial. It's always great to share experiences and information with fellow industry experts and, of course, meet new people from across the globe."