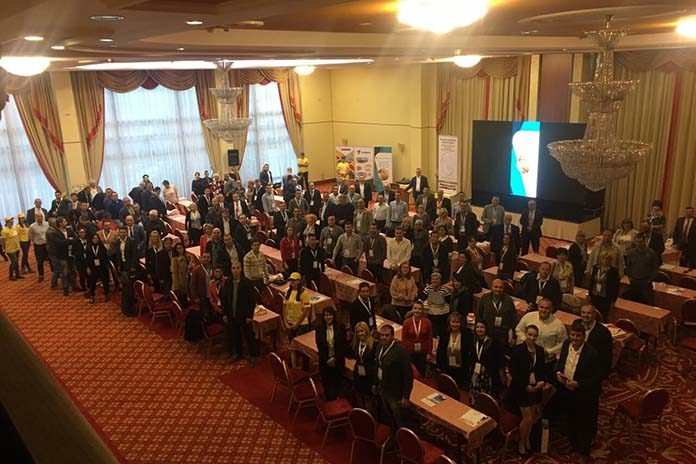 Aviagen® Kft demonstrated its commitment to the Serbian poultry industry at the recent Poultry Business Forum. More than 180 guests from various parts of the poultry industry attended the event, including Aviagen Technical Service Manager, Dejan Bosanac. Representatives from the Ministry of Agriculture, Veterinary Department, Chamber of Commerce and local government were also in attendance.
Bosanac's presentation was entitled "Chicken of Tomorrow" and included advice and information on regional and global genetic and production trends. He also used the opportunity to congratulate and present awards to the two latest members of the Ross® 140 Club, Robins and Agro-Mil.
The Forum was held to promote the newly formed poultry cooperative Sumadija 2017 and featured various presentations from guest speakers with the unifying themes of the current poultry business climate in Serbia and new developments in global poultry production.
Bosanac said: "Aviagen has an integral role to play in the Serbian poultry industry and I was grateful for the opportunity to present to delegates and discuss some of the key issues impacting the poultry business in the country. I was also delighted to officially welcome Robins and Agro-Mill to the Ross 140 Club. They both showed exceptional results and have set new standards for local Parent Stock production."
Sumadija 2017 was created in response to the need of local poultry producers to connect and improve production, share information on local markets, and have easier access to government benefits for agricultural production.
The 2018 Forum will take place during May 3-4.