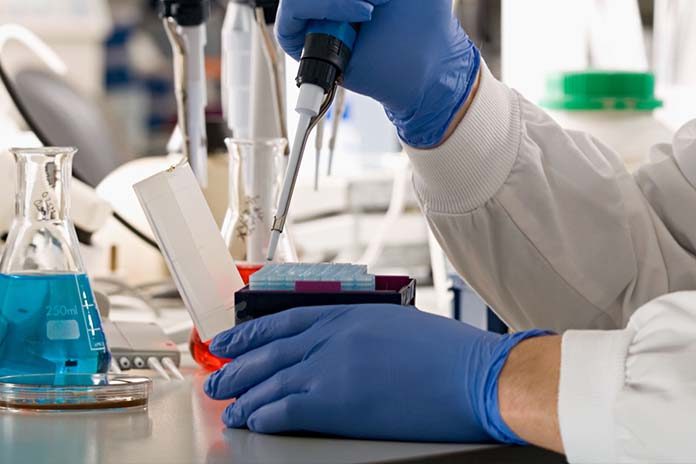 PROHEALTH, the largest European Commission-funded livestock agriculture research project ended up having identified the most common and costly animal health threats and potential solutions to sustainable livestock production.
 The project focused on disease animal threats associated with the intensity of production in swine herds and poultry flocks and recommended innovative prediction, prevention and detection solutions to improve animal health and increase productivity, while limiting environmental impact and preserving profitability for livestock farmers.
The PROHEALTH consortium involved more than 100 scientists and 22 partners from academia, industry and private enterprise. The collaboration focused on connecting the partners' complementary skills in veterinary science, epidemiology, immunology, genetics, animal welfare and social sciences, in a search for improvements in productivity, sustainability and disease management.
The project provided scientific evidence about the multifactorial dimension of animal pathologies linked to modern farming.
"Investigating sustainable solutions for animal health and welfare, while increasing productivity, has always been important", said Theo Kanellos, Director, Business Development and Commercial Alliances. "We are focused on finding solutions to some of the biggest health and welfare challenges facing pig and poultry farmers, and many of the findings from PROHEALTH's research address these issues. We are working to develop the research into practical guidelines to help farmers."
Professor Ilias Kyriazakis, professor of Animal Management and Health at Newcastle University and PROHEALTH coordinator said: "The results of the PROHEALTH consortium show what can be achieved through academic – public – private research collaborations. The consortium culminates its work with some 45 peer-reviewed publications, two patents, a range of policy briefs, and best practice guidelines for the European Commission. We have also developed a unique website with an e-knowledge platform that will continue to be updated for the foreseeable future even beyond the end of this project. This link between academia and industry across Europe – forged on past alliances – has been incredibly beneficial to understand the multifactorial dimension of animal diseases in Europe and to help provide a way forward to manage them sustainably."
E-coli infections still represent a risk for European poultry farmers
Escherichia coli (E. coli) – one of the most prevalent, yet under-diagnosed infections on European poultry farms – was identified as one of the most significant disease animal threats that causes the highest economic loss.
The PROHEALTH consortium found that preventing this disease through vaccination and biosecurity interventions would help improve the profitability of farms and increase the animal welfare conditions; it could also help address a major challenge of global food security by reducing the negative impact of animal health threats and diseases.
"These findings show that there is an opportunity for educating farmers more about surveillance and vaccination to prevent infection", said Theo Kanellos. "Surveillance and vaccination can also help reduce the need for antibiotics, which is increasingly important for consumers."
Room for improvement in public perceptions and understanding of livestock farming
A survey conducted by PROHEALTH across five European countries revealed that there is an opportunity for farmers to continue educating the public on modern farming practices in the pig and poultry sectors.
"We discovered that consumers from across Finland, Germany, Poland, Spain and the UK were generally unfamiliar with farming practices and lacked understanding about the way their food products have been produced, including the type of production system it came from", said Dr. Beth Clark, research associate at Newcastle University, who coordinated the survey. The survey's main area of focus was on intensive production systems, which can result in increased animal stress and greater risk of animal threats. Survey respondents were asked to rate the acceptability of a range of measures to mitigate production diseases, including the use of medicines, vaccination, genetic selection and food supplements.
Dr. Clark emphasized the need for the pork and poultry industry to communicate to the public about the work it is doing to improve animal health and welfare.
"The PROHEALTH project underlined the work of the industry in addressing a number of concerns raised in the study, such as reducing antibiotic usage. The results of this survey also suggest this information is not getting through to the public. It is important to ensure the industry voice is accurately heard."