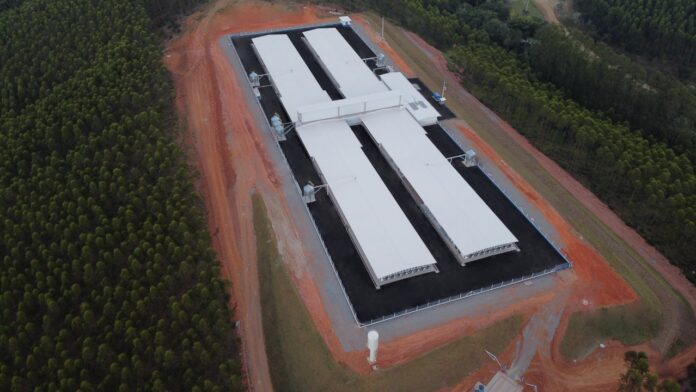 Aviagen continues to strengthen its operations in Latin America, as demand steadily increases throughout the region.
Global poultry breeding companyAviagen®, has added a fourth farm to its Great Grandparent (GGP) production complex located in Natividade da Serra, state of São Paulo, Brazil, Latin America. The new house will help meet a rising demand for Aviagen's Ross® high-generation Great Grandparent (GGP) breeding stock used for the production of commercial breeder chickens.
Representing an investment of $4 million (USD), the first birds in the new facility were placed on July 28. With state-of-the-art construction, equipment and features, the entire four-house complex reflects the industry's highest standards in quality, capacity and efficiency.
According to President of Aviagen Latin America Ivan Pupo Lauandos, the addition of the brand new house at the Natividade da Serra complex further ensures the production of all genetic lines for Latin American customers. "Our region is in a state of ongoing growth, and we work continually, collaborating with customers and the entire industry to improve the quality of our products and service. We're committed to the Latin America market, and our top priority is to ensure our customers' success in feeding their local communities with an affordable, sustainable and nutritious source of protein."