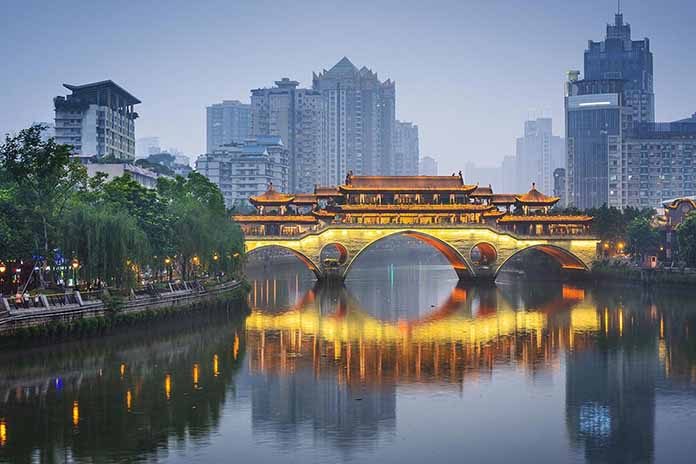 The second edition of EuroTier China will be held in Chengdu from 7-9 September 2020.

EuroTier – the world's leading trade fair for animal production – is coming for the second time to China, bringing this global platform to one of the most prominent animal husbandry hubs on the planet. The show is the ideal platform for agricultural businesses to enter a growing livestock market and take advantage of the opportunity to help shape the future of animal production in China.
EuroTier China offers the entire range of products and services for animal husbandry professionals – from technology, services and genetics to farm inputs and other upstream and downstream areas. It gives access to advanced technological know-how, developments on international agricultural markets and provides efficient structures for networking with international experts and transferring important knowledge. The EuroTier China 2020 program and information are tailored to the specific challenges of the farming world in the region.

Focus themes of the EuroTier China 2020 will be:
Breeding animals, breeding programs, trade, reproductive technology
Feed and other farm inputs
Feed storage, feed production
Animal housing and shed construction
Keeping and feeding technology
Climate and environmental technology
Milking and cooling technology
Technology for faeces, solid and liquid manure
Transport vehicles, transport services
Processing and marketing
Equipment and accessories
Management and consulting
Veterinary Medicine
Livestock environment protection
EuroTier China first edition was a success for exhibitors and visitors alike. The event hosted more than 22,000 livestock farming professionals from around the world. 293 exhibitors covering all sectors of the animal production industry highlighted the latest in technological innovation which was complimented by 5 days of well-attended technical conferences, seminars and forums which fostered the exchange of knowledge in addition to discussions on key topics and challenges facing the region.
For further information visit: www.eurotierchina.com