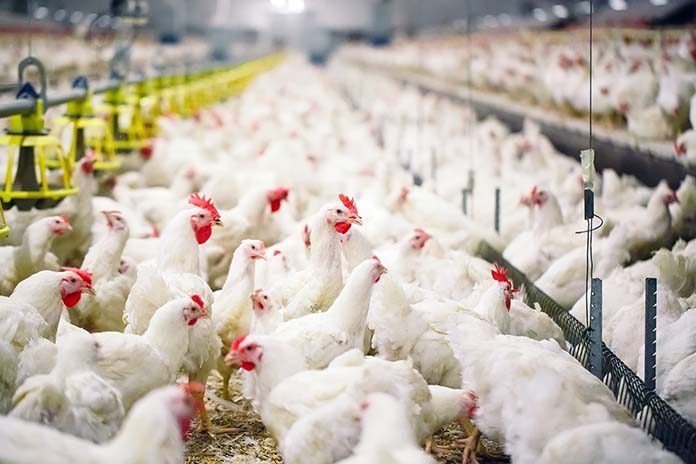 Vostermans Ventilation is addressing the need for even distribution of fair and heat in the poultry house, to obtain an optimal uniform microclimate on animal level.
Need for ventilation
The increase of meat production faces growers with challenges in maintaining the well being of the birds, while controlling diseases and ensuring the quality of the meat. An increase in construction of closed poultry houses is the result. Constant and uniform climate conditions are therefore becoming more vital, giving ventilation a crucial role in poultry production. The benefits of efficient ventilation in closed poultry houses are supply of fresh air, removal of excess heat and moisture and reduction of the ammonia level.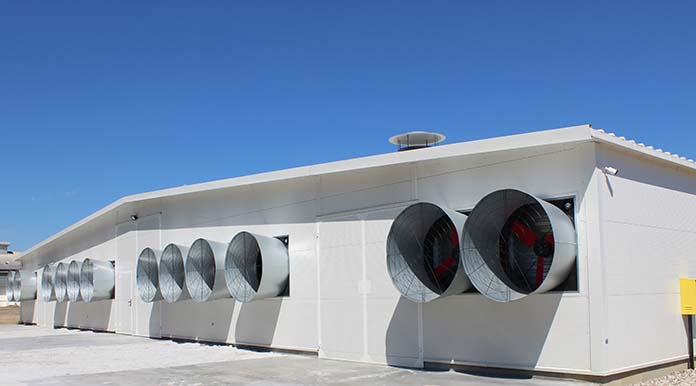 Multifan fans: reliable and durable
Multifan fans are highly rated worldwide because of their durability, efficiency and reliability. The products are developed and produced based on decades of experience in the agricultural market and in-depth expertise in air movement needs required for livestock.
With the Multifan Galvanized Box and Fiberglass Cone Fans, Vostermans Ventilation offers a wide range of fans for poultry houses. Sizes range from 45 cm to 140 cm for a variety of ventilation systems.
Energy efficient fan technologies
The latest innovations are the energy efficient technologies: the ECplus and Vplus. Both technologies rank among the most energy efficient solutions on the market.
With the introduction of the ECplus and Vplus technologies, we are addressing the need for more energy efficient fans. Selecting the right fan results in more efficient animal growth, a healthier environment and reduction of the carbon footprint by the energy savings gained.
For more information and details, you can contact us via www.vostermans.com/contact.