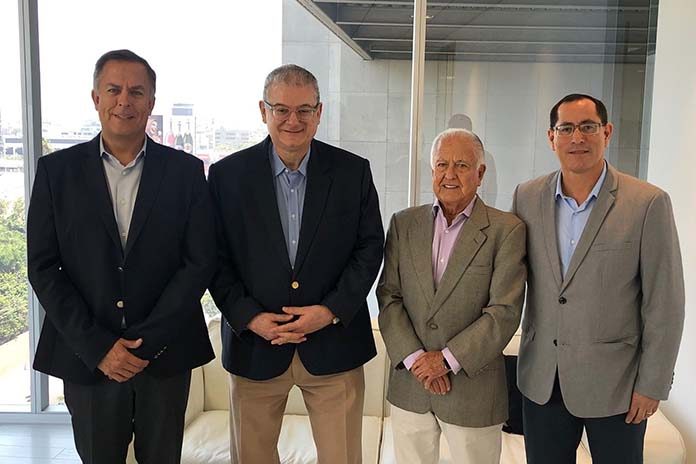 Aviagen® Group and Rocio Group signed a strategic agreement today for a joint venture. Under the agreement, Avicola del Norte (Avinor), a Rocio Group company, becomes a subsidiary of Aviagen under the name Aviagen Peru. The new business will help the company realize its vision to further expand its reach in Latin America and maximize value in the Peruvian market.
Expanding global reach, enhancing customer service
Aviagen Brazil was established in 2007, and Aviagen Peru will mark Aviagen's first direct presence in Latin America besides Brazil. With a current and new sales, service and support team, as well as farms, hatcheries and other operations, the company will be able to improve its parent stock (PS) production for the Peruvian market and better serve customers in the country.
Aviagen Peru
The new company will be based in Lima, the capital city of Peru, and poultry facilities are located in the city of Trujillo, La Libertad. Cesar Muro will remain as general manager for Aviagen Peru, reporting directly to Ivan Lauandos, president of Aviagen Latin America.
Avinor has been a Ross® products distributor in Peru since 1998, so the two companies have a strong and historic relationship.
"Because Latin America is a key region and highly strategic for the entire poultry industry, the joint venture is an important step for us. The new company will share our vision of providing the region with high-quality broiler breeding stock to produce a healthy and sustainable source of protein – as well as value-added service to help customers get the best performance and profitability," explained Jan Henriksen.
For Ivan Lauandos, "The company has always had a strategic vision of expansion in Latin America, believing the region will continue to increase its chicken production to meet consumption and export needs from the region. Peru has a strong history in poultry production, with excellent environmental conditions, thus making it a logical/strategic location."
Ulises Quevedo, CEO of Rocio Group, adds, "We were pioneers in supplying the Peruvian market, and today we further expanded our relationship with Aviagen and Avinor through the new company Aviagen Peru. Ours is a relationship based on mutual trust and sharing similar values."
About Rocio Group
Rocio Group is a Peruvian company owned by the Quevedo family. The company was founded in 1967 as a poultry business, a small 2,000-chicken operation in the Northern Peruvian desert. Besides poultry, the company is also dedicated to agriculture and livestock. Through diversification, regionalization and internationalization of its products, Rocio Group has undergone an optimization of its processes, supported by technology and quality protocols that add value to the operations.