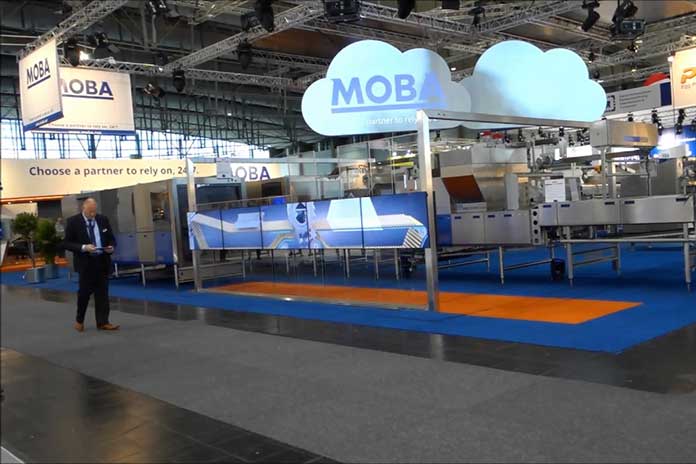 Moba has announced that it will be canceling all exhibitions for 2020. In these uncertain times, where there is no assurance when the COVID-19 virus stops spreading, Moba is taking a stance in favor of safety and health.
Moba is taking the drastic but necessary decision to withdraw from all remaining exhibitions of 2020. "Although we have many innovations to share this year, it is our responsibility as an industry leader to focus on the safety and health of our customers, agents, employees and other players in the egg business. This is the very reason we have decided to cancel our participation in all upcoming shows in 2020," says Paul de Schouwer, Sales Director of the Moba Group. "The industry will need time to recover from this chaotic period and we want to contribute to that by not participating at exhibitions. In these precarious times, we don't want our customers to worry about shows and we don't want them to make uncertain travel and other arrangements, because we don't know when the COVID-19 virus will stop spreading," Paul de Schouwer continues. "Their safety and health comes first."
Moba has many innovations to share with the industry. As product launches can no longer be showcased at exhibitions, Moba has made preparations to share the company's innovations in new and creative ways. To stay informed about new products and innovations, go to the Moba website www.moba.net and subscribe to the online NewsGrader or the company's other social media platforms.
About Moba Group
Established in 1947, Moba is the world's leading producer of high-quality integrated systems for the grading, packaging and processing of eggs. Headquartered in Barneveld, the Netherlands, Moba has a product development department of approximately 100 employees and a factory in which the production of the machines takes place. The company employs 850 staff in total. Moba is always close to its customers thanks to its global sales and service network, which includes offices in Japan, Italy, China, Malaysia, Dubai, the UK, Germany, France and the US, as well as support from agents and distributors.
The vision of Moba is to enable food producers worldwide to feed consumers around the world with healthy and affordable egg-based food. Moba is developing from a producer of egg grading machines to a technology company that develops high-quality integrated systems for the egg industry. Moba supports its customers with intelligent solutions that ensure the highest yield, reduction of costs and the efficient utilization of resources such as energy, water and animal nutrition. Every day, Moba's systems process around one billion eggs worldwide.
For more info about Moba, please visit the website: www.moba.net